Comedian, author and broadcaster, Dominic Holland, is performing his new show, Eclipsed, as part of this month's Edinburgh Fringe Festival (4th – 28th August). Here, he shares an excerpt from his new book of the same name, which explores themes of fatherhood and what it's like to have a son who eclipses his dad. His son is Tom Holland, the star of Marvel's latest blockbuster movie, Spider-Man: Homecoming…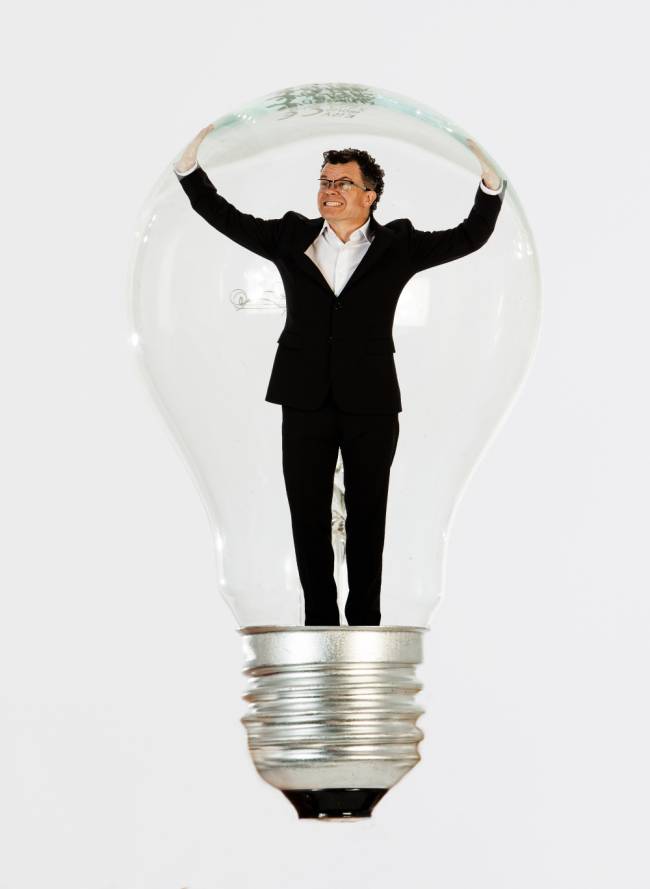 On dad boasting and Dominic's encounter with Naomi Watts and her partner, Liev Schrieber…
"Perhaps it is just part of the male psyche that dads will always compete amongst one another. Not overtly, like hippos bashing heads together, but still dads do compete in a subtler way – unless a swimming pool is involved, when suddenly it's all out in the open. Trousers down and top off. Let's get it on.
I can't explain it, but there is just something about the combination of water, kids and dads. Even before getting into the water, the competition has already started with physique and strength of the abs to withhold any paunch. Swimming attire can even be scrutinized. How the dad gets into the water is also noteworthy. Does the dad dive straight in for maximum marks or does he use the steps, make high-pitched noises and shout at any kids splashing him for the least marks? But it is in water that the competition really gets going.
It begins predictably enough with the dad pretending to be a shark and each dad looking to be the great white. Broadly, the graduation from shark simulations is as follows: threatening to pull the child's trunks down, pulling the trunks down, gentle dunking, heavy dunking, lifting and throwing the child through the air, dad cupping his hands for the child to use as an impromptu spring board and then finally for the older child, the dad allows himself to be a climbing frame/diving board.
The ultimate acid test I suppose is the dad's swimming race, which is somehow acceptable although I am not sure why. No dad on holiday has ever challenged me to a running race so why swimming? And credit to Liev, he didn't suggest a quick 100-metre breaststroke. My breaststroke is dubious anyway and I couldn't even complete the distance, let alone do so competitively.
I say again, Liev is a formidable opponent: tall, muscle-bound, funny, intelligent, handsome and a movie star. I'm five foot six, on top: thinning, elsewhere: fattening, and my well-developed sense of humour counts for little when I'm paddling out on a long board to catch some waves, as occurred when we visited their coastal villa a few weeks later…
…Even worse, in my absence, the swimming pool competition was ratcheted up a few more notches. To begin with, my boys standing on Liev's head is always going to be a higher top board than mine. And he pressed home his advantage even more with a new game he invented and which Tom was keen to show me in the pool on my return. I was to duck down onto my haunches under the water and from behind me, Tom would hold my hands and climb onto my shoulders, upon which I would then stand up and emerge with my son aloft. All dads are familiar with this but unfortunately, this was not the end. In terms of summit, we were only halfway there. The next stage was for Tom to transfer his feet from my shoulders onto my upturned hands, whereupon I would extend my arms, locking them straight over my head. In weightlifting, this is known as the clean and jerk, which given my setting is a perfect name for this game too.
Liev could do this over and over, up and down, like repetitions but using Tom as a human dumbbell and I couldn't manage one. The highest I could manage was my ears before my shoulders laid down tools and Tom crashed back into the water, laughing as he went. So, still fun for him I guess…?"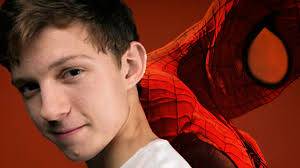 Dominic Holland is a an award-winning comedian, author and broadcaster, currently performing his new show, Eclipsed, at the Edinburgh Fringe Festival. His new novel, Eclipsed, is out now. To find out more about Dominic, go to dominicholland.co.uk