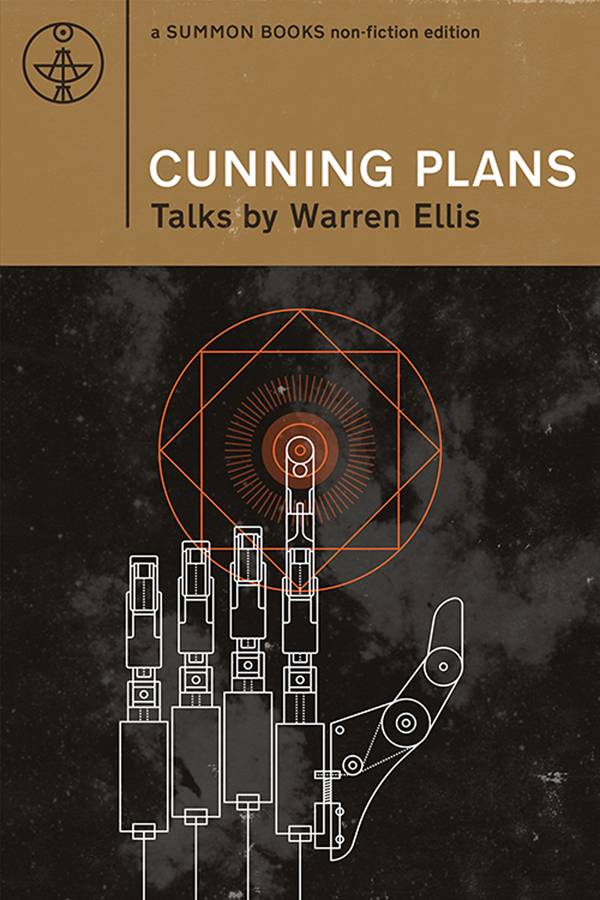 When an extinction event rears its head and we inevitably break into disparate camps of rampaging hordes fighting for survival, I do hope I get to be in Warren Ellis' camp
I don't expect he'll be much cop in the hunting and fighting off zombies stakes (although that beard was made for throttling) but he's got one hell of a mind on him. I fully expect the Ellis Camp will have a space program operational within a few months of civilizational collapse. It will be him in a cardboard box, laughing, as a box of dynamite smoulders beneath him.
He's also rather good at growing vegetables. So there's that.
While Ellis is mainly known for his comic and novel writing (in all senses of those terms actually), this eBook is a collection of some of the talks he's given at recent events and festivals. Bouncing between our approach to technology and the weird history of Britain (and those subjects may not be as unrelated as you'd imagine), it's a brief but fascinating and funny opportunity to see the world through Ellis' eyes. Highly recommended.
Summon Books, available now via most digital book platforms.