Leading maternity nurse Sarah Norris, author of the new parenting book, The Baby Detective, offers some top tips on how to cope with the changes that being a new dad will bring…
Working with new parents over the last 25 years, I've seen pretty much every sort of dad there is, and every type of reaction to becoming a dad. One thing I have noticed is how many more dads today want to be actively 'hands on' and equal partners in caring for their babies.
What does becoming a dad mean?
The traditional view has been that the role of a new dad is mainly support for the mum but that is changing, big time. Babies need winding, changing, cleaning, soothing and feeding, and dads can do all this just as well as mums. The only thing you can't do is to physically breastfeed, but you can do everything else.
At the hospital
For those first few days in hospital both parents are in the same boat learning how to hold, comfort and feed their new baby, but, as dad goes home at night and mum has to cope on her own, she gets at least twice as much hands-on experience as the dad, which quickly adds up.
My advice is to take every second of opportunity in those first few days to handle and interact with baby as much as you can. This will make you more confident and competent far more quickly, and it will also give mum chance to rest and recover.
Your emotions
This is another subject that traditionally gets swept under the carpet, but your emotions are just as important as the mum's, and can be just as confusing.
Many dads are overwhelmed by the sudden responsibility and afraid of their lack of experience, which is totally normal. Even men who think they are well prepared can be shocked by the intensity of their reaction to becoming a dad, so don't underestimate your emotions. There are some great dad bloggers out there who talk about this sort of experience so do spend time reading them here on DAD.info and other websites.
Bonding with your baby
The idea that bonding is all about breastfeeding is a myth, it actually has nothing to do with how you feed, and everything to do with how you feel and how you interact with your baby. Bonding with a baby is the same as bonding with friends or partners… it happens through interaction over time.
There is nothing mystical, magical or female about it. You can bond as quickly with your baby as your partner can but it happens quicker the more you handle your baby. You can have skin to skin contact with baby if you feel comfortable, but you can bond just as easily when you are both fully clothed and there is no evidence anywhere to suggest otherwise.
Whilst the method of feeding is unimportant, the act of feeding in itself is an amazing opportunity to bond and many dads describe feeding as the best part of their day. Breastfeeding mums can express milk so take every opportunity to bottle feed your baby.
Coming home
Apart from making sure your partner is fed and as rested as possible this can be an important time for you to relax and spend unpressured time with your baby. Sometimes just sitting holding them, doing something normal like watching television or reading makes it easier to understand that, whilst you are now a dad, it is an addition to your normal life, not the end of it.
This is your chance to find your own way of parenting, how you wind, how you soothe, how you hold, change nappies or bathe your baby. Babies are not as fragile as people think, so don't be afraid to try new positions, holds or tactics, the best way to learn is by trial and error.
If you are the sort of person who doesn't like criticism, then practise on your own when your partner is asleep, and make sure they appreciate that everyone parents differently, and in their own way.
Parenting roles
As you and your partner begin to settle down with your baby, you will gradually begin to recreate yourselves as parents, and who does what, when, and how will be different for every couple.
There will be disagreements and arguments, usually fuelled by stress and tiredness, but these are normal, and made easier by good communication. Be honest, say what you feel when you are feeling it… don't bottle it up or ignore it.
Have faith in yourself and enjoy your new baby.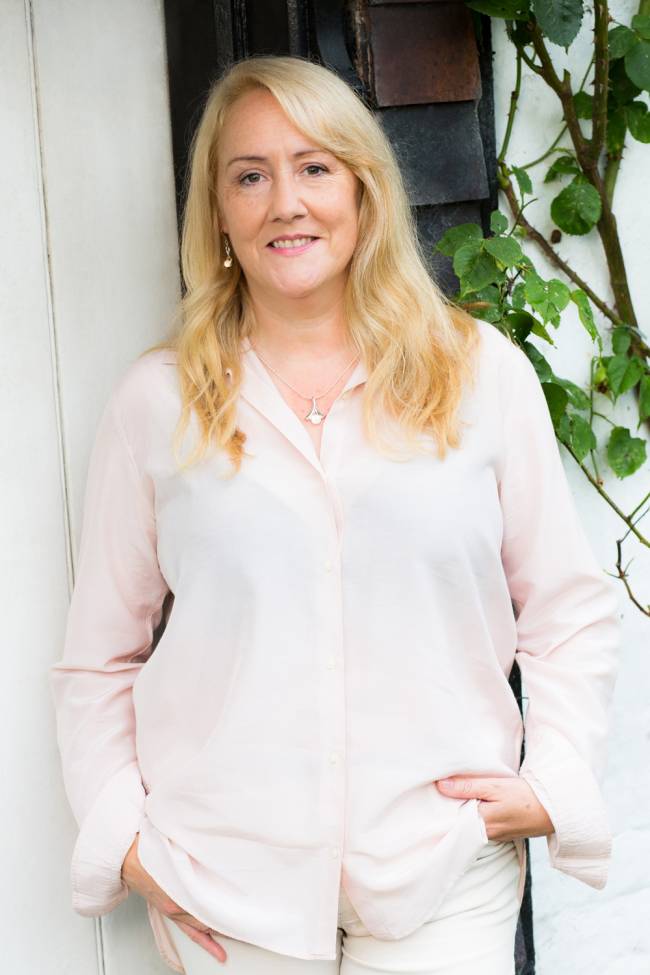 Sarah Norris is one of the most accomplished and experienced maternity nurses in the UK. In The Baby Detective she aims to educate, guide and empower parents by leading them through her 3-step problem-solving process: A*I*M. She guides parents in Assessing a problematic situation, Investigating the possible causes and Modifying behaviour in order to resolve it.
The Baby Detective by Sarah Norris, published by Orion Spring, is out now. babydetective.co.uk