Janey Lee Grace, contributor to new book, The Cancer Revolution: The Future of Cancer Care, tells DAD.info how you can help free your home from toxic chemicals and potentially harmful carcinogens that could lead to illnesses, including cancer…
Factoid – the average home is more polluted than a busy street corner.
Once you become a parent it changes your thinking, there's no doubt.
Firstly, you recognise you'd like the planet to be around a bit longer for your little ones to enjoy and secondly, you want both you and your children to be brimming with health. So copious amounts of rubbish food and boozy nights will probably become less frequent and suddenly the emphasis is on sustainability and wellbeing.
Even if you can't afford or choose not to spend a small fortune on organic 'everything' (who can?), you can make a real difference and save money by removing many nasty 'oxins' from your home.
It won't have escaped your notice that there's a rise in respiratory problems, insomnia, headaches et al and while not wholly to blame, the potentially toxic chemicals we splurge and spray liberally around our homes are part of the problem. In terms of our furnishings, floorings and fixtures there's not much we can do without a major eco-refurbish, but we can at least make sustainable choices with our cleaning products.
How about trying old-style, back-to-the-fifties cleaning? It appeals to me, not because I'm a sucker for punishment and I want to be on my hands and knees like a 1950s housewife scrubbing floors, but because there's something intrinsically satisfying about cleaning your windows with vinegar and newspaper and your kitchen sink with what's left over of the lemon that you made your salad dressing from and knowing that your house is clean – naturally clean. And your family and pets are also healthy, not fumigated from the toxic chemical mix – and you're not contributing to further depletion of the precious planet.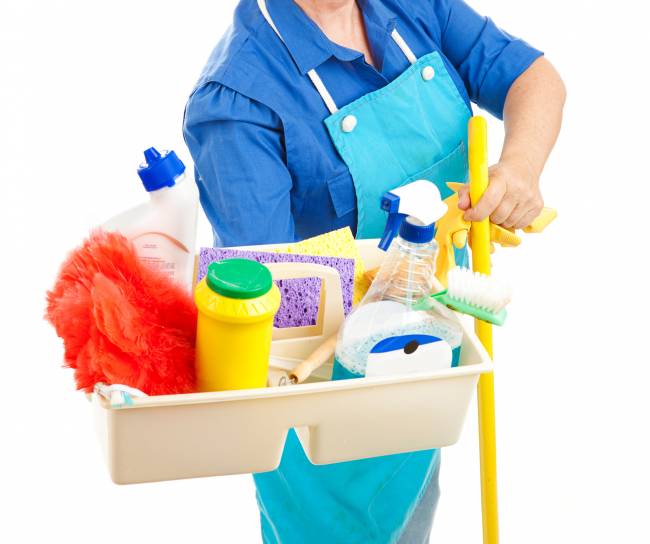 It's worth stocking up on some natural basics such as tea tree oil, and bicarbonate of soda (which can't be heralded enough). Buy a big box and use it to make a paste with water to clean most surfaces: it will polish chrome, clean vacuum flasks, neutralise odours, freshen carpets before vacuuming, remove stains from teapots and can even be used as a natural toothpaste.
Regular table salt makes a great abrasive scouring powder and white distilled vinegar has many uses from descaling kettles to cleaning loos. Always hang on to lemons, even when thoroughly used up you can pop it into the cutlery drawer of the dishwasher to add a bit of extra sparkle.
A used grapefruit also makes a good 'scrubbing mitt' if you add some salt to really attack the grime. Regular household salt is great – no need to splash out on the fancy stuff.
Invest in a microfibre cloth, too. It's a general-purpose cloth made of millions of tiny fibres that will absorb the grease and the dirt. You can use it dry to polish furniture but mostly I use it with a drop of tea tree oil and nothing else to clean surfaces, the loo and the bath, etc.
You can make a simple loo cleaner with plant-based washing up liquid mixed with bicarbonate of soda, water and white vinegar. But it's regular cleaning that's important and that long forgotten ingredient – elbow grease is the key!
Avoid standard air fresheners; most contain CFCs and all manner of chemicals said to increase respiratory problems and headaches. Instead, open the window – nature's air freshener! It sounds simplistic but we often forget.
If you want to spritz some pleasant smells around, buy a plant spray, fill it with water and add a couple of drops of essential oil (you may want to add a drop of vodka to preserve it, too – vinegar will also work if you'd rather have your vodka with tonic!). If you like a fresh, antiseptic smell, then use antibacterial tea tree oil – or you can use citronella for a lemony zing, or lavender for a relaxing spritz. One tip: don't expect this to last as long as a can of air freshener, make sure you refill it after about 10 days.
Amazingly, NASA scientists tell us that houseplants are brilliant at removing toxins: one humble peace lily can remove formaldehyde up to 30 feet away! The spider plant works well too (and they need almost no care and attention, you don't even have to talk to them!). There's only one sight problem: it's thought you need one plant for every bit of electrical equipment, so depending on how tech dependent you are, your home office could become Kew Gardens. Hmm… sounds quite nice to us.
For recommendations on natural living visit Imperfectly Natural and for information about cancer and the role of toxins, see The Cancer Revolution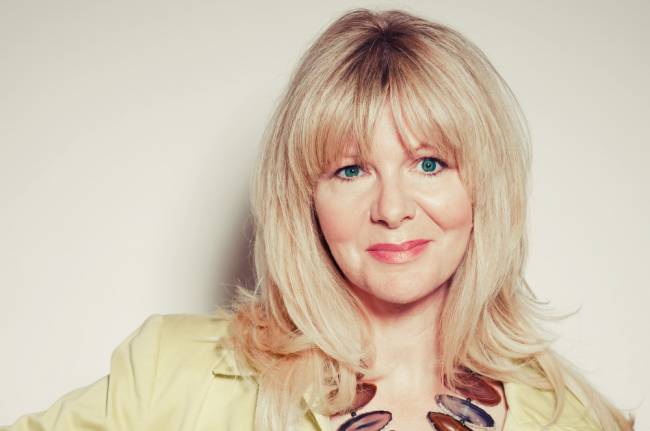 Janey Lee Grace is an expert contributor in the new book The Cancer Revolution: The Future of Cancer Care, available from Amazon, all good bookshops and The Cancer Revolution.