National Geographic magazine, ensuring your coffee table is better traveled than you for 125 years. We take a look at a recent batch of their illustrated titles…
National Geographic: The Covers
Author, Mark Collins Jenkins avoids the easy route of selecting the best covers from the National Geographic magazine's archives and reproducing them in a series of glossy pages (though that would have been perfectly lovely). While over 600 covers are reprinted, the book gives equal attention to the stories behind them. It also looks at the change in design over the years, and, more interestingly, how the choice of cover image has shifted over the decades. Doing this, the book seeks to chart not only the magazine it celebrates but the world around us, our shifting interests, beliefs and views.
The result is a book that sends your thighs to sleep while it's resting on them but is sufficiently engaging for you not to notice until you try and stand up.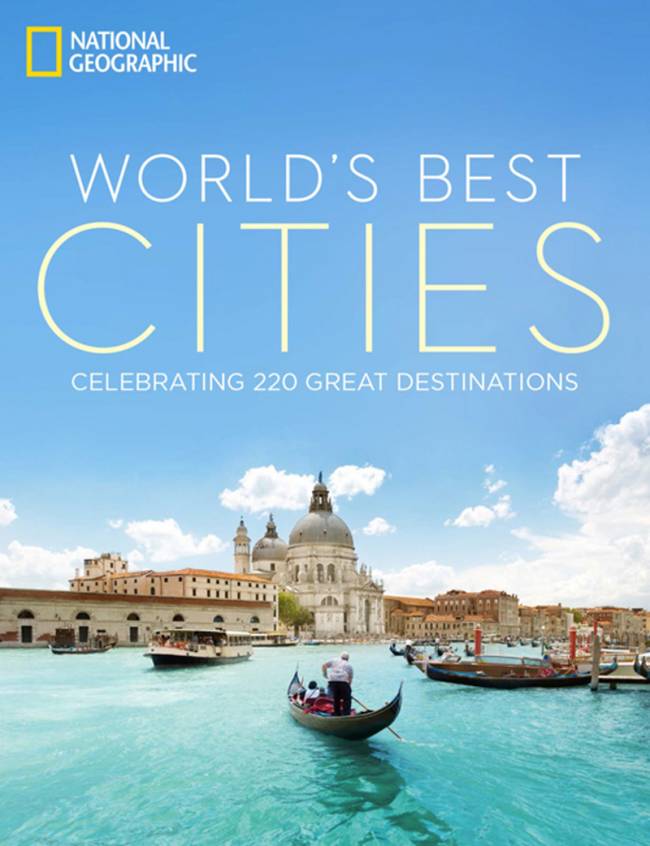 The World's Best Cities
Cities buzz with life and the act of bringing one to the page can be reductive. Butterflies are lovely until you pin them on a cushion and try and find their magic.
Covering 220 of the world's 'greatest destinations', this whopper of a book uses various tricks to achieve the impossible. As expected, the photography is a big part of the appeal. From Mount Fuji looming over the neon fizz of Tokyo to the River Tiber aflame with streetlights as it cuts through Vatican City, the images pop with beauty and evoke wonders. Alongside these images, each city features a short introduction by one of its residents plus thumbnail articles on its food, history, shopping and curiosities. Also — rather wonderfully — many features list novels set in the city to offer some preparatory reading.
Interspersed with the city articles are single spreads on various themes (best haunted cities, best high altitude cities, best island cities etc.) which serve as an excellent catch-all for destinations not covered elsewhere.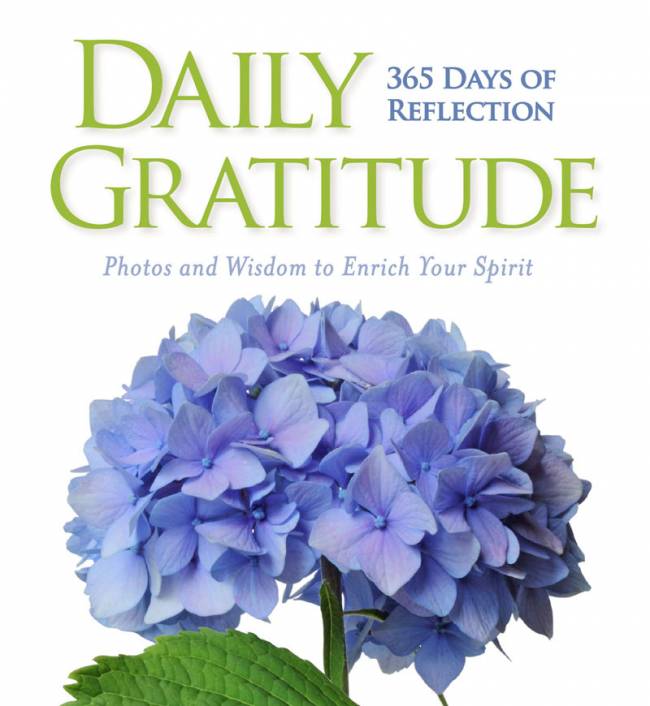 Daily Gratitude: 365 Days of Reflection
The third in a series of books that seek to appeal to the spiritual side of its readers alongside the scientific.
Every day the reader has a nice picture and a quote to prompt thought. For example, on the day of writing, the book offers me a picture of a Japanese garden alongside these words from novelist Nancy Thayer: "It's never too late — in fiction or life — to revise."
Thanks Nancy, I shall check my commas immediately.
On the facing page, a quizzical chameleon stares at me somewhat wryly. Beneath him Henry David Thoreau reminds me that "Things do not change: we change."
So maybe I'll just leave my commas as they are.
It's lovely enough but, at the risk of betraying my cold, brittle heart, it's the weakest of the three books. Some of the imagery is gorgeous, some of it steps into greetings card territory. There's a picture of a telephone on November the 17th that quite stumps me. "Instructions for living a life," says poet Mary Oliver, "Pay attention. Be astonished. Tell about it." On the phone presumably. I can at least say I have achieved two out of three with regards this review.
Overall the book is charming more often than it's not but whereas the previous two volumes featured a sigh of pleasure on every page, here the hit rate is lower.
National Geographic. all available now.