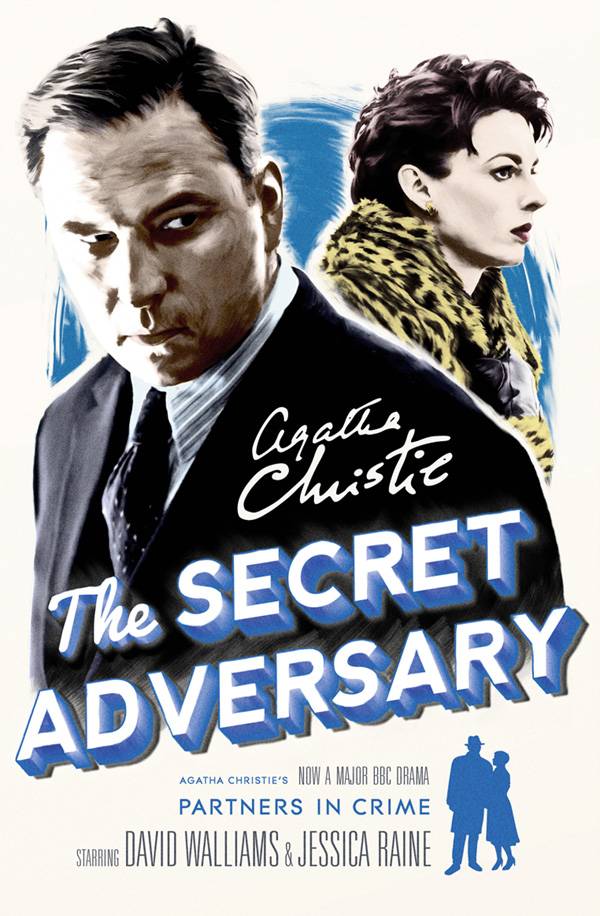 "Young Adventurers Limited – willing to do anything, go anywhere, no unreasonable offer refused."
As a statement of intent and a business policy, it leaves the field wide open. Heaven knows what job offers you'd get these days, you'd either end up dog-walking a Great Dane or working in a brothel. But this is exactly how two of Agatha Christie's long-running characters introduced themselves, washed-up after the First World War and looking for meaning and adventure.
Overshadowed by Christie's other detectives, Hercule Poirot and Jane Marple, Tommy and Prudence 'Tuppence' Beresford are now likely to see an upsurge in their popularity thanks to a new TV adaptation, currently showing on Sunday evenings on BBC1, featuring David Walliams and Jessica Raine.
While the TV series has plumped for a 1950's setting, Tommy and Tuppence were unusual in Christie's work in that they aged along with the writer herself. They first appeared in 1922, a young couple set adrift by their experiences in the First World War and looking for a fresh start.
The Secret Adversary was Christie's second novel, released a year after The Mysterious Affair at Styles (the book that launched a funny Belgian detective upon the world). Fun, whimsical, laced with espionage and a touch of Wodehouse, it's a bright fizz of a book and the source material for the first three episodes of the new series.
They would appear again, seven years later in Partners in Crime (a title lifted for the current TV adaptation), a collection of short stories that saw a happily married Tommy and Tuppence, set up a detective agency besieged by bizarre, often absurd clients.
We would hear nothing of them for eleven years after that, the characters finally reappearing in 1941's N or M (adapted for the latter three episodes of the new TV series). Older, feeling hung out to dry by the secret service and eager to help in the war against Germany, they try to trace a fifth column traitor in a seaside boarding house.
The novel caused MI5 to investigate Christie, as one of the book's characters was named Major Bletchley and Christie was known to be close friends with Dilly Knox, a leading codebreaker at Bletchley Park. Fears of her possessing inside knowledge proved groundless but no doubt left Christie (and her publisher) chuffed to bits.
If the gap of eleven years between the last two books seemed long, fans had to wait until 1968 to see them again. Gone was the sparkling jollity of their early adventures as they're drawn into a dark story of child murder when a resident of a care home, confused and frail, asks Tuppence "Was it your poor child? There behind the fireplace?" The novel, By the Pricking of My Thumbs, with the loss of youthful innocence a constant theme, could hardly be more different to Tommy and Tuppence's early adventures. The spring of The Secret Adversary and Partners and Crime has faded, as has the languid summer of N or M? Tommy and Tuppence now enter chilly autumn.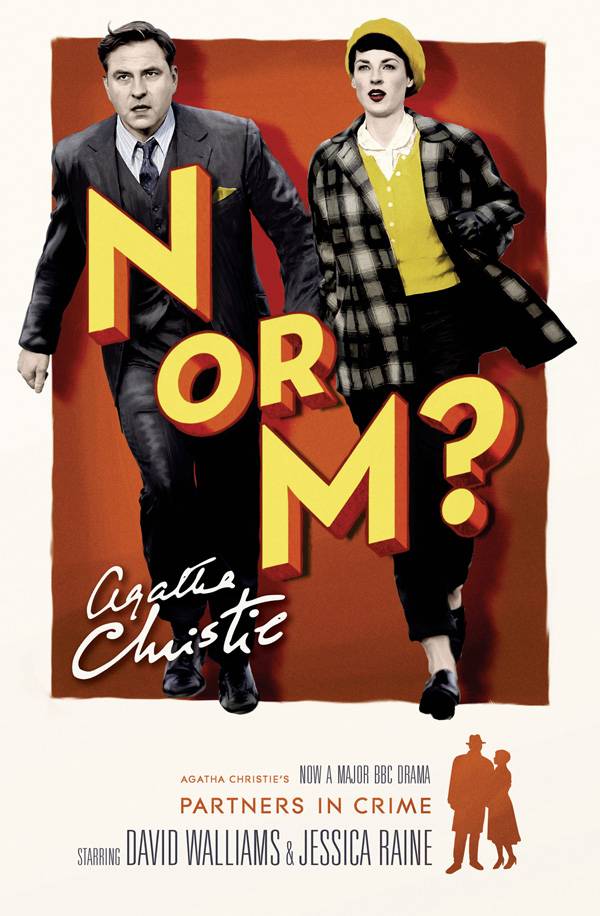 Which leaves one final appearance, the winter of Christie's final novel (two more books, swan songs for Poirot and Marple would be published afterwards but they were written decades earlier). Postern of Fate, published in 1973 is a book laced with a sense of mortality, not least the author's own. Ill-reviewed on its release, Christie's frailty was beginning to show through repetitious scenes and some confused plotting. The book was, nonetheless an effective epilogue for her heroes, now in their seventies and caught up in a Gothic tale of old secrets in an English village.
From youth to the shadowy old age, the stories of Tommy and Tuppence deserve to flourish again and if the new series has whet your appetite to investigate, the books are there to waiting for you.
Partners in Crime, Sundays, BBC1 until 30th August. The series will be released on DVD 31/08/15
The Secret Adversary and N or M? have been republished with new editions to tie in to the series. Partners in Crime, By the Pricking of My Thumbs and Postern of Fate are also available, all published by Harper Collins.