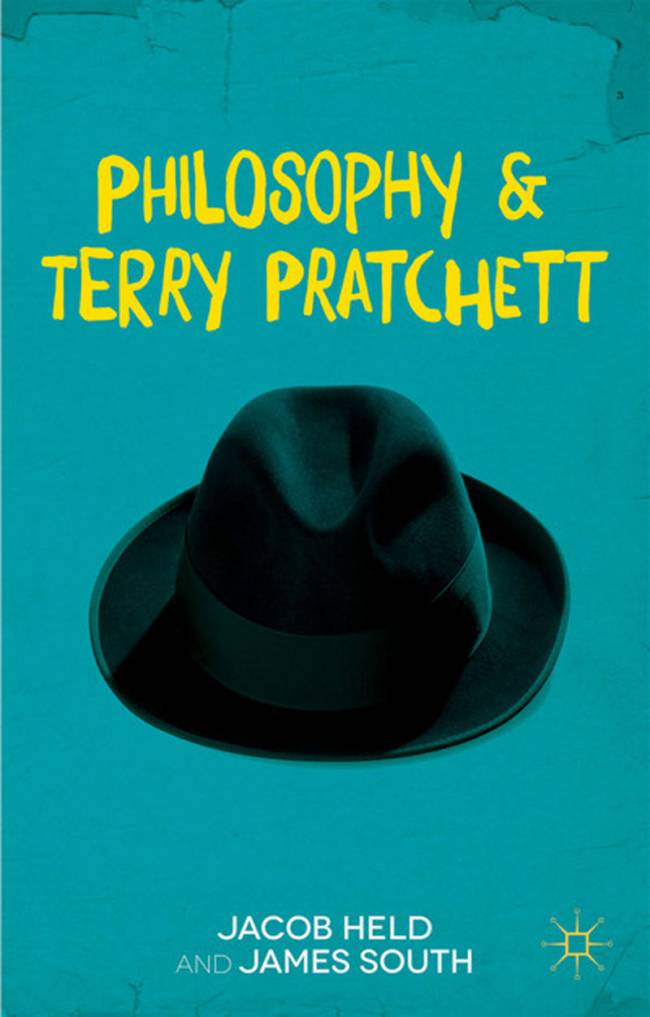 "What's a philosopher?… Someone who's bright enough to find a job with no heavy lifting…" TERRY PRATCHETT, SMALL GODS (GOLLANCZ 1992)
Not, as you may suspect, the follow up to the hugely successful 'Gardening and Val McDermid' but rather a volume of brain expanding essays using Pratchett's work as a springboard for philosophical thought. The editors have previous form in this, having worked on books doing the same for a variety of pop culture subjects, from Buffy the Vampire Slayer to Dr Seuss.
Sir Pratchett is one of those authors sufficiently successful that he has to keep a firm grip on anything he writes in case it falls into the hands of an avaricious publisher. If anyone could find an eager audience for a collection of shopping lists, Pratchett's your man.
So is this a naked grasp for cash? Hardly. The press release assures us that the book will appeal to: 'fans of Pratchett, to philosophers interested in popular culture, and to anyone interested in the relationship between fiction and philosophy'. The last two ring true but the former might be a tougher sell.
Which is not to say it's a bad book, it isn't, but it is the sort of book that makes your brain cry unless already attuned to its wavelength. If the words 'epistemology', 'turtle' and 'Kant' have you rubbing your hands in glee then, congratulations, your Christmas list is complete. If, however, you're now googling any of them I suggest you stick to one of Pratchett's novels.
Palgrave Macmillan, out now.