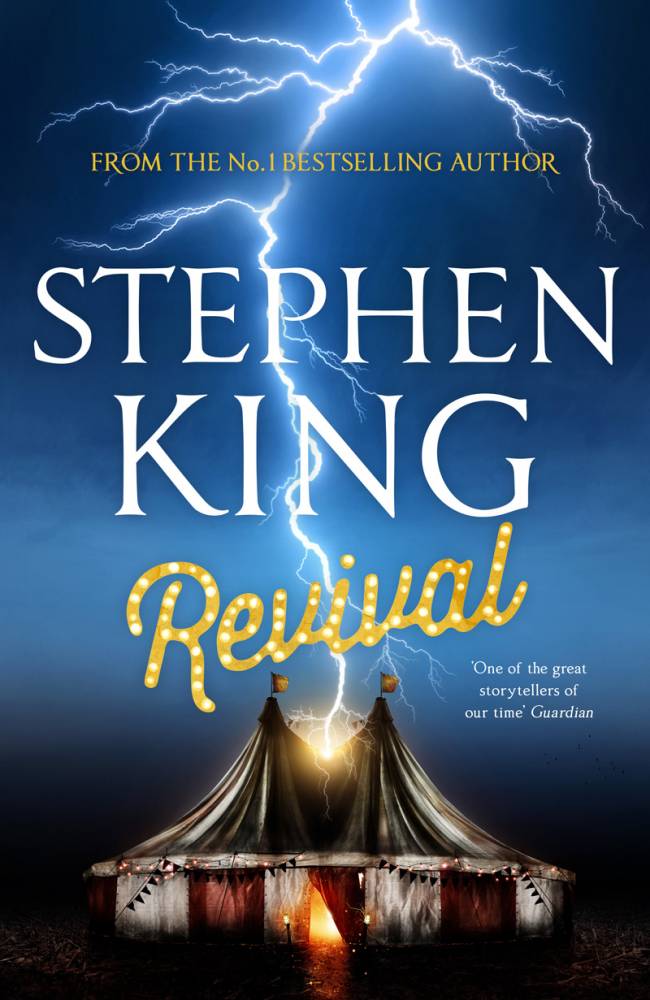 The latest novel from the King…
There is a contradictory nature to King's writing. For someone whose career is founded on unsettling readers there are few writers who can cause such a warm glow while doing so. It's like hugging a shaggy dog that may turn out to have rabies.
Nobody energises the mundane quite like King. His handle on believable, multi-faceted characters and the humdrum of day to day to life is second to none (precisely because he knows that day to day life is never actually humdrum).
As a child, Jamie Morton meets Charlie Jacobs, a young minister with a fascination for electricity. From that first meeting, their lives will continue intertwine through the years. Both are struck with tragedy and over the fifty year span of the novel, we see them rise and fall until their last, world-changing meeting.
Revival is peppered with the familiar, from nineteenth century Gothic to Charles Laughton's Night of the Hunter, but never feels derivative. We take in the theatricality of the carnival and the religious revival meeting (learning that there's little difference between the two) all the while moving towards a frequently foreshadowed finale that punches the reader harder than King has for years.
As innovative as he is reassuring, King is an absolute master of his craft and, once again, proves it beyond argument.
Hodder & Stoughton, out now.