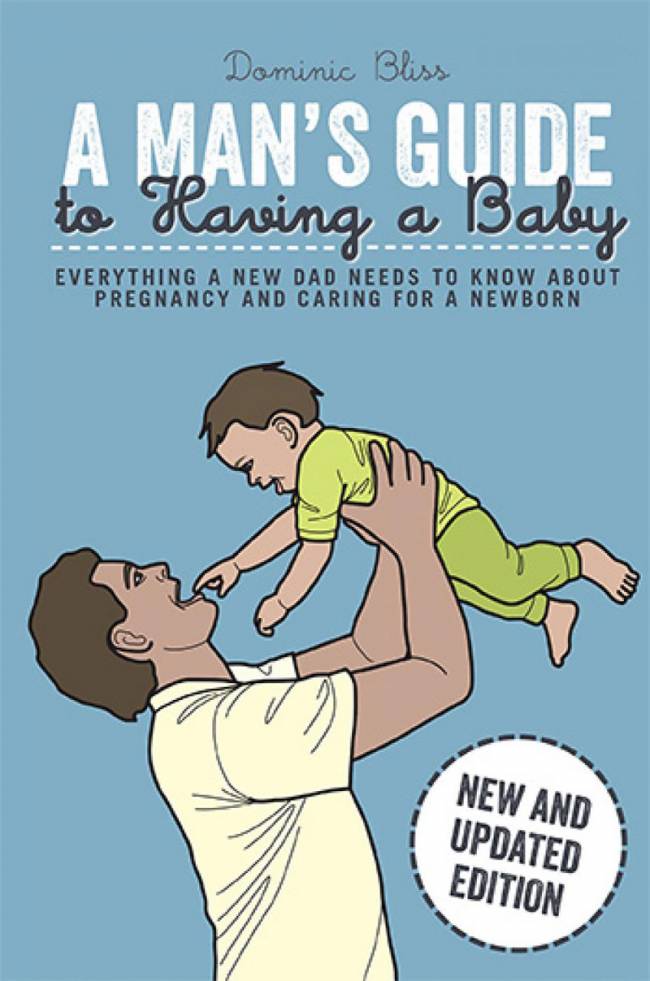 Babies innit?
The fact that this is written by the same author as Up for the Challenge set off alarm bells and I'm afraid the same, slightly sneering laddishness is on display.
Mr Bliss (who can't help sounding a Bond villain) is trying to talk in a convivial man-to-man fashion. Often this works – and the book is a perfectly helpful, bullet-point starter book for an expectant father – but sometimes this backfires as with when discussing changes in the mother's body (good news, the breasts get bigger! Bad news, they're sensitive to touch).
Or baby monitors: 'While your partner will probably want to take care of all the baby clothing, when it comes to choosing a baby monitor, you can make yourself useful.' Yeah! Cos clothes is for girls and none of 'em know a thing when it comes to good speakers. You love 'em, but you wouldn't let 'em loose in Richer Sounds would you? He goes on to admit that, however carefully you choose a model, the range is 'unlikely to stretch as far as the local watering hole.'
Sometimes subjects suffer too, such as when discussing the possibilities of birth defects 'better not to dwell on this' he says, before listing possibilities. And yes, don't dwell on it, but if I were Mr Bliss I might also have closed off my list of cleft palates and club feet with a short sentence addressing the psychological ramifications of such a thing, and how important it would be to handle the situation with all the positivity and love you can muster. He doesn't bother.
Nor would I have felt the need to qualify that breastfeeding in public (or 'flopping her breast out in a restaurant' as it's charmingly put) is legal but that 'legality has nothing to do with it' and it depends on whether your partner 'minds incurring the opprobrium of those around her'. Yes, he makes it clear that in most cases it should be fine but that slight edge of "you might be asking for it" sits uneasily with me.
Perhaps I'm oversensitive. As I say, it does the job as a casual starter guide, and if it's not so much the Ladybird Book of Being a Dad but the Nuts Magazine Guide to Babies then maybe that casual style will be appreciated by some.
Dog 'n' Bone, available now.