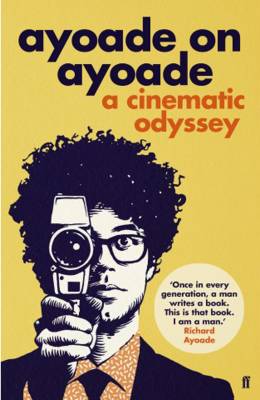 Richard Ayoade, co-star of The IT Crowd and director of the movies Submarine and The Double, has sat down to give himself a sound talking to on the subject of his genius
The result will no doubt divide readers. Some will frequently get the giggles* at his absurd, pompous, pretentious humour, in awe of the convoluted depths he will plunge to get a laugh. Others will just think it's 'up itself' and want to give him a slap. Never mind, for the latter there will always be the warm, cosy embrace of their well-thumbed copies of Michael McIntyre's Life and Laughing: My Story.
The centrepiece of the book is a collection of articles written for Total Film but they're so deeply submerged in new material, footnotes and appendices that there's no cause to feel short changed. A superb, clever and hilarious read.
* Yes, people who sit and laugh while reading books are slightly annoying, especially on public transport but the book is good enough to risk losing friends over.
Faber, out now.