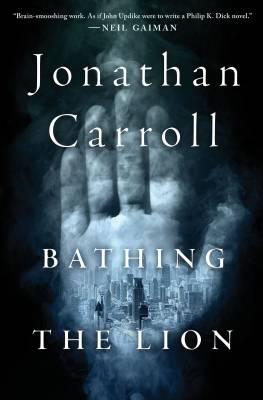 Who knows what sort of novels Jonathan Carroll writes? He resists all attempts to be pigeonholed into a genre (and quite right too)
They're novels about people, sometimes fantastical, sometimes not. Perhaps the only defining quality is… well, their quality.
Bathing the Lion is about a group of people in a quiet American town who share the same dream and, so doing, learn something unexpected about the nature of reality and their place within it.
The characters are diverse and interesting, Carroll proves that, for all his metaphysical tricks, the one thing he really understands is humanity. The grander ideas on display are wildly inventive and beautiful. If it has a flaw it's that it occasionally strays on the wrong side of the line between complex and cluttered but who cares? Better that than a book that plays it safe.