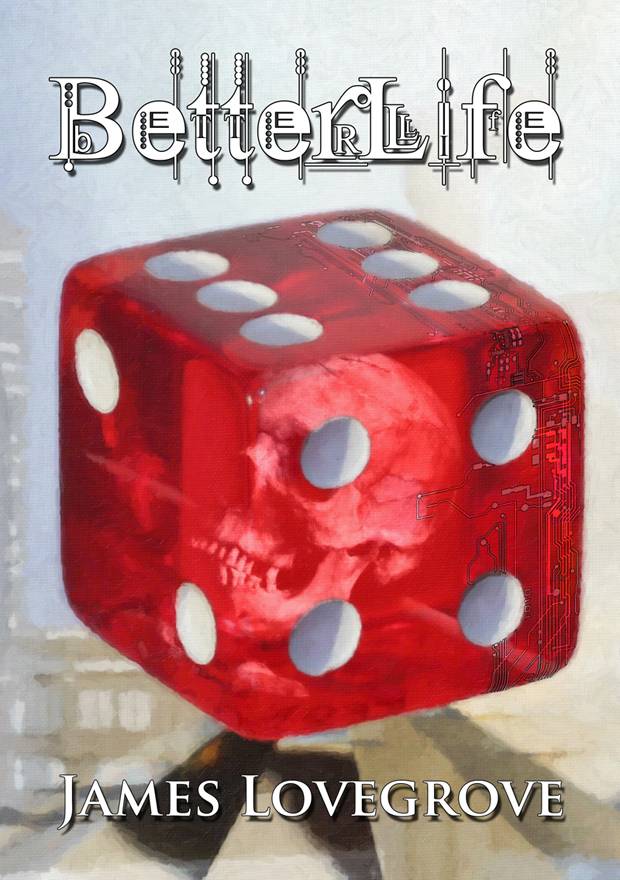 James Lovegrove gets lucky
BetterLife is a game show that offers its contestants a fortune if they win sadistic games of chance. Luke Fallon takes part in order to help his twin brother, Johnny but can his luck hold?
Lovegrove isn't the first to cast a satirical eye towards reality television. From Nigel Kneale's The Year of the Sex Olympics to The Hunger Games, modern culture has lampooned the cultural trend almost — but, vitally, not quite — as much as it has embraced it.
That hardly matters, because Lovegrove is a clever, witty and thrilling writer and anything he turns his imagination to is worthy of our attention. Betterlife is a fast-paced, exciting novel and highly recommended.
In keeping with the theme, Lovegrove has taken a gamble by self-publishing the book. As an extensively lauded and widely published author, it's a new game he's intrigued to play. Let's hope the dice roll in his favour as the book certainly deserves success.
Amazon, available now.