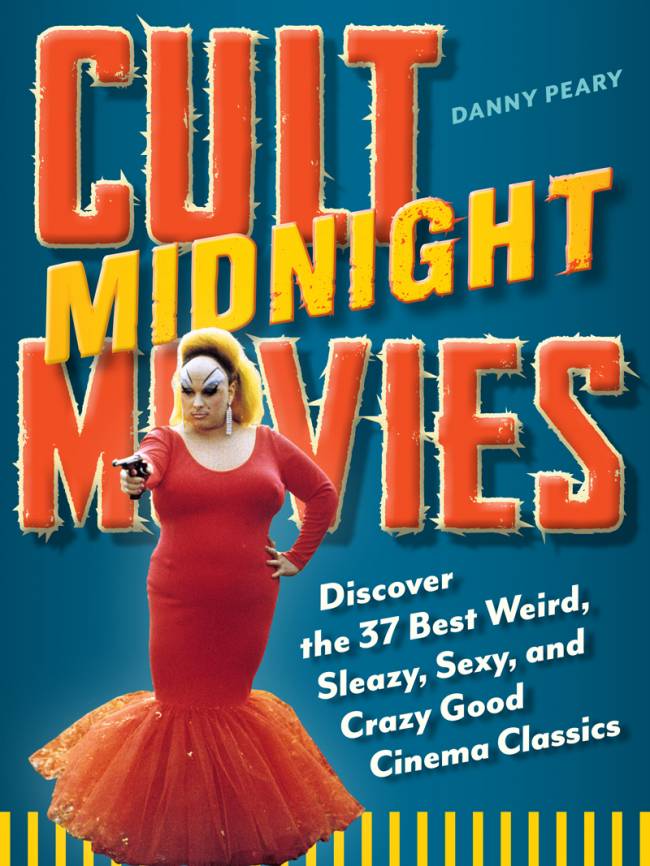 For years, Danny Peary's been writing about the sort of movies few can be bothered to watch let alone discuss.
The author of several witty, informative and intelligent collections on cult movies (those cinematic gems that divide audiences from 'Best film ever' to 'Make it stop, my eyes are dying'), Peary's archive of essays are being re-released in themed e-Book collections.
Already available are volumes on Sci-Fi movies (currently free as a sample of the series), Horror and this, less genre-specific volume. December will bring us a further edition on crime pictures.
Here, Peary takes us from Werner Herzog's Aguirre – Wrath of God (yes, the movie in which star Klaus Kinski during one of his famed rages, shot an extra's finger off) to seventies road movie Vanishing Point. En route he stops off at The Rocky Horror Picture Show, David Lynch's Eraserhead, Faster, Pussycat! Kill! Kill! (officially the best title for a movie ever) and thirty two other opinion-dividing pieces of cinema.
His essays are thorough, opinionated and never-less than engaging. Peary, like all the best cinema journalists, makes you fall in love with the medium via his passion and knowledge. You won't like all the movies he discusses — in a way that would defeat the point — but you'll be glad you read about them as often the stories behind the screen are as engaging as those on it.
Workman Publishing, out now.