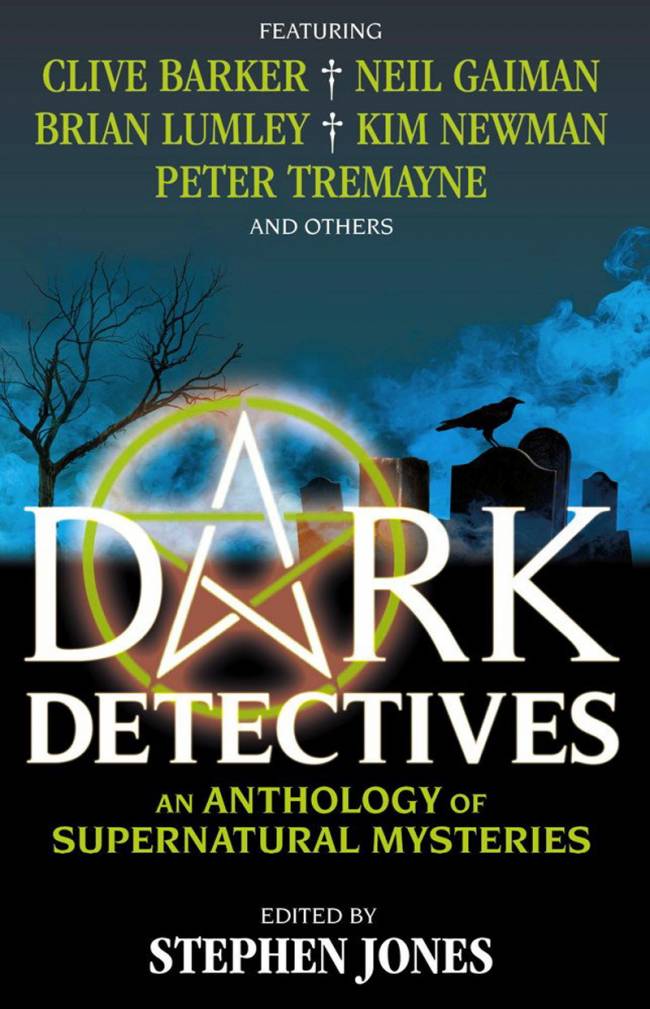 A welcome mass-market release of a 1999 anthology of supernatural detective stories
Some people like detective stories, some people like horror tales. How tiresome it is to have to choose. Thankfully here, both bases are squarely covered. Featuring a wide range of tales and eras, from the classic The Horse of the Invisible by William Hope Hodgson through to Clive Barker's Lost Souls (featuring Harry D'Amour, soon to be seen again on our bookshelves in the author's much-anticipated new novel The Scarlet Gospels). There are stories from, amongst others, Brian Lumley, Peter Tremayne, Neil Gaiman and a short novel from Kim Newman, interspersed throughout the book.
It's a rich, often nostalgic read and should be enjoyed with a convenient fireside, a crystal decanter of brandy and possibly a neon pentagram to defend you against anything that might leak from its pages.
Titan Books, available now.