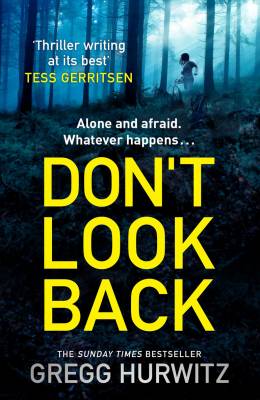 Once upon a time we were happy to sit on packed beaches sipping drinks that gave us slow-burn headaches. Holidays were inaction. They were hibernations in the sun…
Then along came the adventure holiday. Rope swings, waterfalls, backpacks and mosquito spray. Indiana Jones on an all-inclusive budget. Much was made of the opportunity to "find ourselves" by jumping the office ship and hacking at some vegetation with a machete.
In Gregg Hurwitz's latest thriller, Evie Hardaway, marriage on the rocks and her future uncertain, heads into the Mexican jungle. Forced to break her lifetime habit of rolling with the punches, she certainly succeeds in finding herself. Unfortunately she also finds a raging loon who wants to kill her and her fellow holidaymakers. Her postcards home must have been memorable.
Hurwitz is a great practitioner of modern pulp — a compliment, I assure you — with fast-paced action, strong set-pieces and a real relish for tightening the screws on both his characters and, by extension, the reader. Evie makes a strong, engaging hero and there's nothing better than a thriller writer that knows how to build a cast of real people just before he starts offing them with gusto.