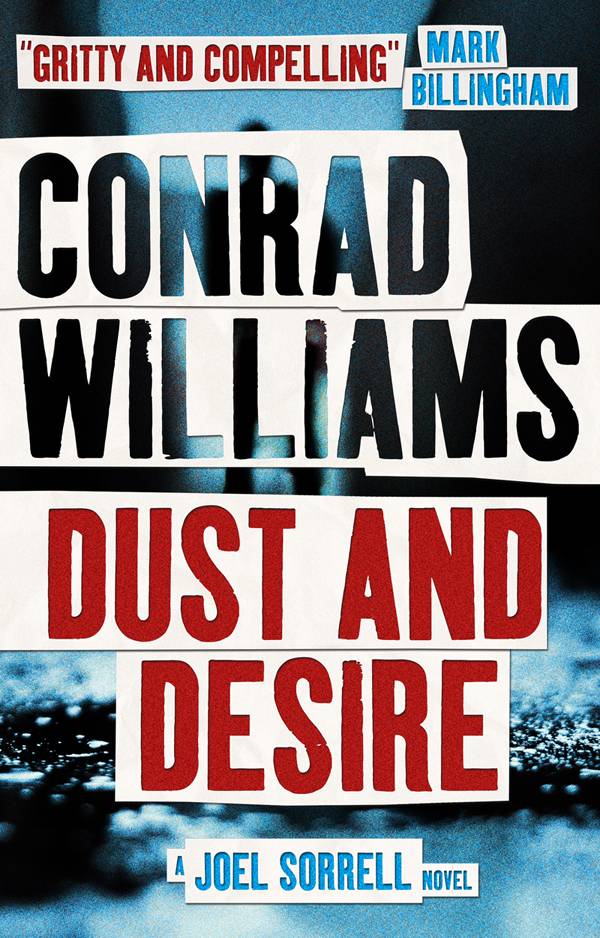 Down to the wire…
Joel Sorrell has a soft spot for missing person cases, not least because his own daughter has been missing for years. Agreeing to find a young woman's brother, Sorrell finds there's more to his hiring than first suspected. There's a serial killer loose on the streets of London and the answers may lie in Sorrell's past.
A cop with issues now turned PI, a case that goes from simple to complex at the drop of a cosh. If Joel Sorrell, the star of Conrad Williams' new crime series wore a fedora we could hardly be surprised.
Except… to write this excellent book off as a rehash of crime noir cliché would be to undersell it to the point of idiocy. Williams, the author of such compulsive novels as London Revenant and The Unblemished, is worth far more of our attention than that.
He writes with such dry wit, such well-fleshed precision, that there can be no doubt this novel deserves to set him on high amongst the crime-writing literati. To balance rich, chewy, immersive prose with page-turning pace is a tricky act to pull off but Williams is the master of it.
If there's any fairness in the publishing world (and there often isn't so influence things with your wallet) the Joel Sorrell series will finally see Williams achieve the widespread adulation he has so long deserved.
Titan Books, available now.