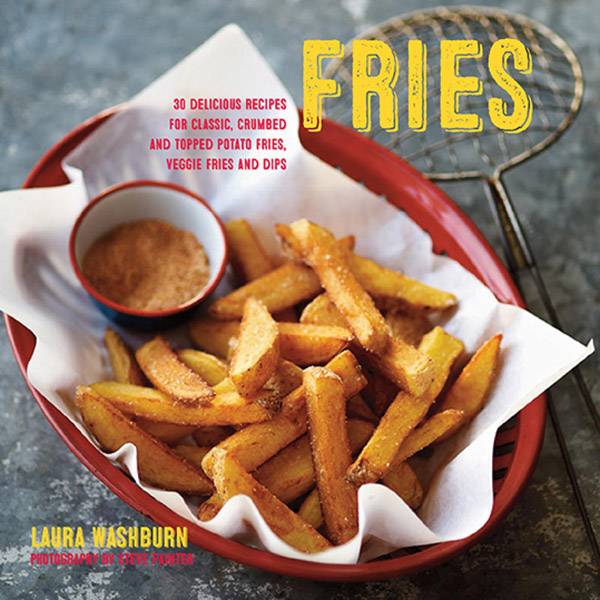 My kind of cookery book
It's thin but you certainly won't be by the time you've finished working your way through it.
From the classic chip to bacon and blue cheese fries, poutine (curd cheese and gravy fries, blame the Canadians), truffle fries…
When you decide you've been too unhealthy you can lie to yourself and pretend you're being far better-behaved by dropping parsnips or sweet potatoes in oil.
Finally, when you can't get out of the house anymore as you've grown too wobbly, you can wind down with oven-baked treats like beetroot fries served with wasabi mayo or celeriac with honey and thyme.
Thirty-five recipes in total, including a selection of homemade dips and ketchups. I genuinely want to coat this book in spices and drop it in hot oil.
Ryland Peters & Small, available now.