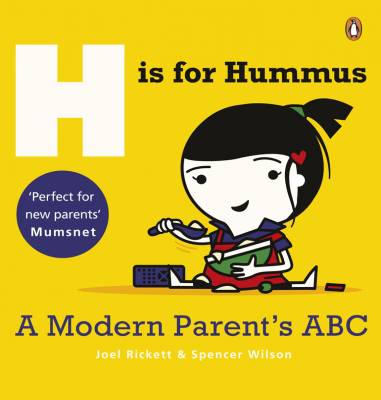 Gift books are a funny thing, existing never to be read by the person who has bought them
Nobody is going to buy H is for Hummus for themselves. It's a shiny, colourful, emergency present for new parents, something to help fill all that spare time they now have on their hands. Actually, that last point is not really an issue, a re-working of a child's ABC book designed to reflect modern affectations (K is for Kinaesthetic learning, O is for Ofsted etc.), it can be read in a few minutes, say, the amount of time it takes for your infant to decorate your kitchen ceiling with wheat-free, organic lasagne.
It's passably amusing but neither scathing enough to read like a good spoof or inventive enough to be truly insightful. Still, that's OK, you won't be buying it for yourself.