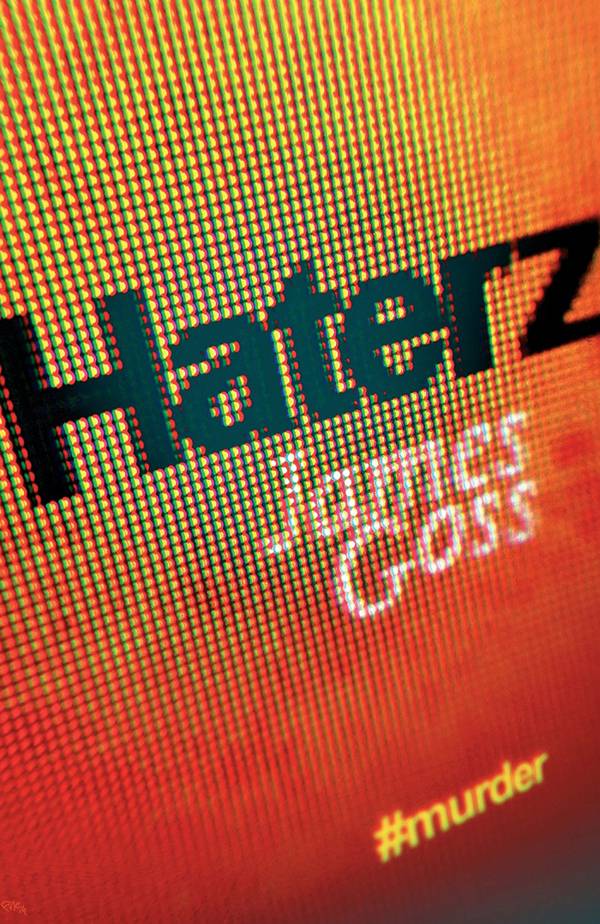 "I'm not saying the internet made me kill Danielle, but it certainly helped."
Dave just wants to make the world a better place and if that means a few people need to die then, well, sometimes these things just get a little out of control don't they?
From hateful FaceBookers to JustGiving cheats, forum bullying to online loan sharks, Dave murders his way through the digital world, drawing ever-closer to a conspiracy that sits at the heart of the entire internet.
Haterz is important. Maybe that's not immediately obvious, because books that make you laugh often fool you into thinking that's all they're doing, but you need to read Haterz. Because Haterz understands the internet in a way countless dull bloggers claim to do but really, really don't. It plumbs the depths of the sea of data we've become adrift in and ensures you'll never be able to look at it in quite the same way again.
It's funny, incisive, thrilling, complex and ultimately human. To put it in a way we can all understand: "OMG! You won't believe what happens when you read this book! One man takes on the internet and it'll blow your mind!"
Available 24th February, Solaris Books.