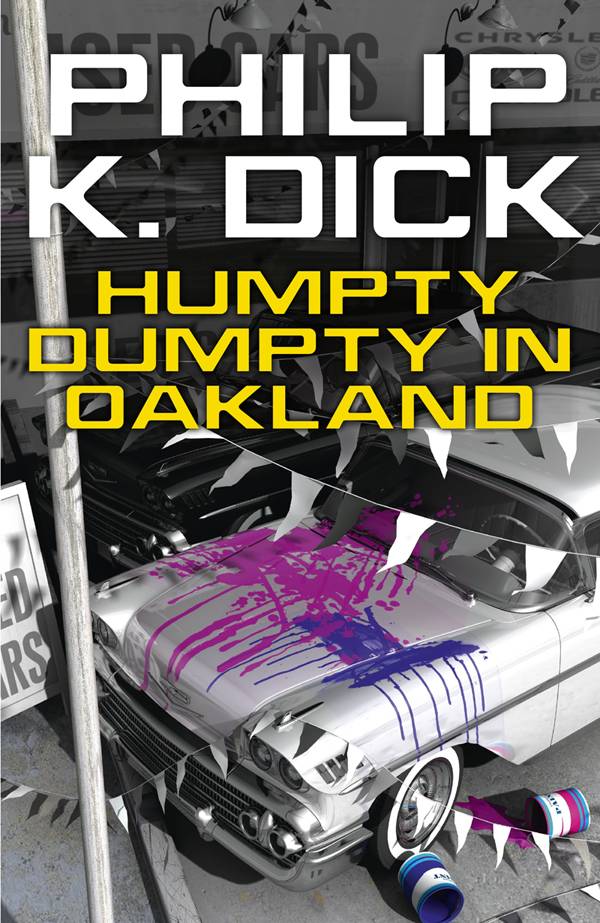 A great fall in San Francisco Bay
Philip K. Dick is famous for his sci-fi novels. More precisely, he's famous for the movies people made from them (Blade Runner, Total Recall, Minority Report, The Adjustment Bureau…) Humpty Dumpty in Oakland is one of his rare mainstream books, an occasionally bleak story of two men and what becomes of them when they are both offered different, yet irresistible opportunities by a charming entrepreneur.
Dick's publisher originally rejected it in 1960. "One is left asking," the rejecting editor commented, "what the book has been about, what the author is trying to say in it."
He had a point, but sometimes being left with those questions by a novel is a recommendation rather than a criticism. The tale of these two, their fractious relationship with one another and the dark place their paranoia takes them to, is a clever and compulsive read.
It was eventually published posthumously and is now being reprinted.
Humpty Dumpty in Oakland by Philip K. Dick, Gollancz, available now.