How fast can you run before the world catches up?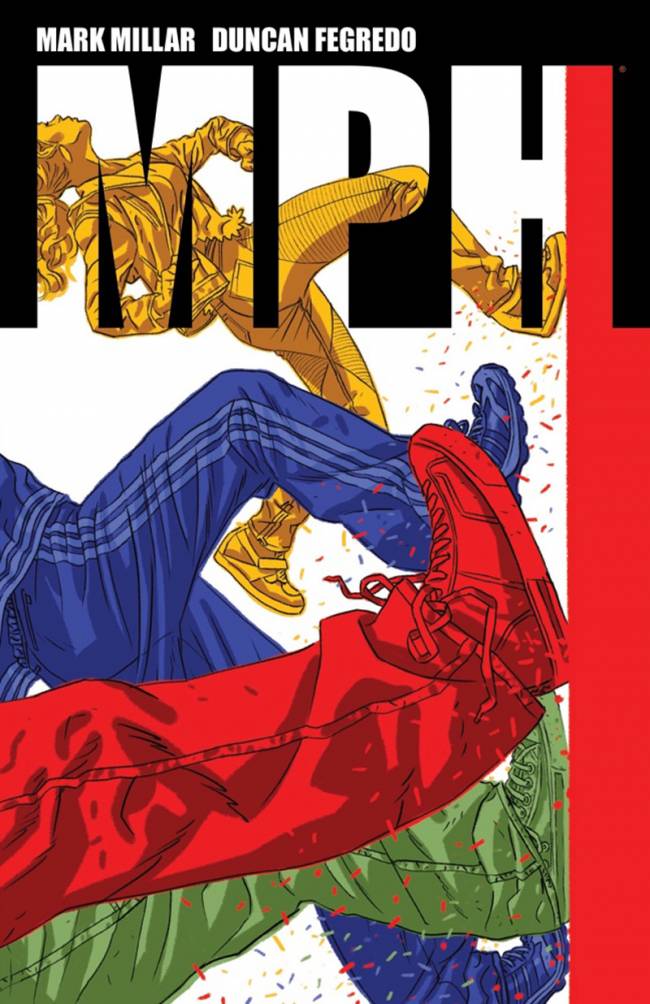 Mark Millar has spent the last ten years turning his 'Millarworld' line of creator-owned comics into a valuable clutch of stories that regularly burst from the printed page onto the cinema screen. If there's a more populist, Midas-like, creator working in comics today I can't think of them. From Wanted and Kick Ass to The Secret Service and the pending Chrononauts, the list of his cross-over hits just keeps growing.
MPH (already optioned for film, naturally) created with artist Duncan Fegredo, tells the story of a petty criminal who, after taking an experimental street-drug, finds he has super speed.
Set in Detroit and tapping in to the real-world problems of that city's bankruptcy, Millar and Fegredo balance the high-speed shenanigans with a human story of young couple that want to better themselves. But at what cost?
MPH is, like most of Millar's work, a fun, snappy, fast-paced read that delivers a complete, self-contained, hit in this collected edition. Give it a few years and you'll be able to watch it on a multiplex screen but why wait? Read it now and you'll get to enjoy Duncan Fegredo's frenetic, detailed artwork too.
Image Comics, available now.