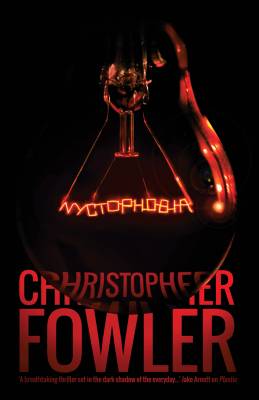 Best known as the author of the Bryant and May crime series, a charming and witty run of thrillers featuring London's fictional 'Peculiar Crime Unit', Fowler has also written many excellent stand-alone novels
His latest, Nyctophobia is the story of Callie, a troubled ex-pat who marries a Spanish sherry importer and moves to Andalucia. Just as any sensible reader is beginning to get jealous and tempted to throw the book across the room, things take a turn for the worse. The majority of their new house is filled with natural, channelled sunlight but, at the rear, is a scaled-down replica of the building, a mirror-image, sealed in perpetual darkness. Naturally, Callie can't help but investigate despite her growing fragility as the history of the building gets under her skin. Fowler understands that, in the best eerie tales, our heroes are haunted long before the supernatural comes into play.
Nyctophobia is a clever, beautifully observed novel, evoking haunted house elements but in a fresh and original way.