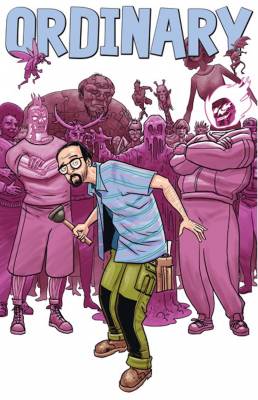 What would you do if a viral epidemic gave everyone special powers except you?
Williams and D'Israeli's graphic novel tells the adventure of Michael, a loser, divorcee and unreliable plumber. As the world turns to chaos around him he must man-up and work his way across New York to find his son. Surrounded by a populace gone wild with their newfound abilities, might Michael be the most special of them all?
Ordinary does what comics do best, mixing the absurd, the funny, the violent and the poignant into one, rich narrative. It's not many books that can give you talking bears, evangelical taxi drivers and demented dragons within a few pages of one another. Williams gives us a believable — at times unlikeable — hero with D'Israeli bringing the impossible world to life with his art.
Thrilling, clever, subversive and surprisingly touching.
Titan Comics, out now.