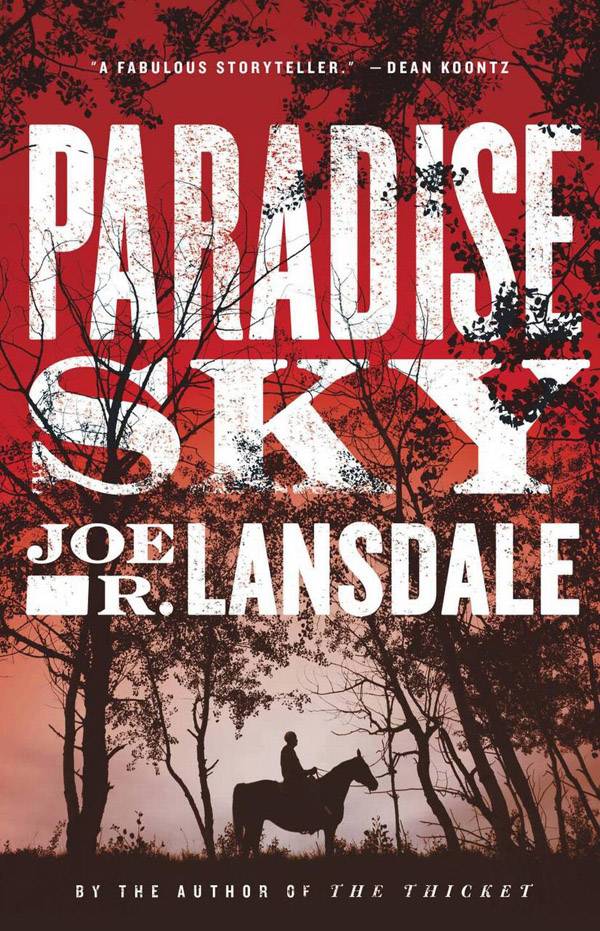 "There was a buffalo soldier in the heart of America…"
Reading Lansdale is like eating chilli made from radioactive bull meat and finely chopped auto parts. His books are rich and spicy, you can always taste the sweat, dust and oil of hard graft and he is the king of the unusual, chunky metaphor.*
With Paradise Sky he presents a semi-fictionalised account of African American cowboy Nat Love, contemporary of more famous (and whiter) Western legends such as Buffalo Bill, Jesse James and Pat Garrett.
Born into slavery, Nat is forced to go on the run after he's caught glancing at a white woman's rear and threatened with a lynching. The unlikely adventures of his life veer from being a buffalo soldier to his time in Deadwood and are shot through with a predictable mixture of deep sadness and the sort of warmth, humour and rough humanity that Lansdale always excels at.
A thick, rewarding stew to be savoured page by meaty page, it's about time Love was mythologised alongside his fellow adventurers.
*Personal favourite, from the opening line of his novel The Big Blow: "On an afternoon hotter than two rats fu**ing in a wool sock…"
Mulholland Books, available now.