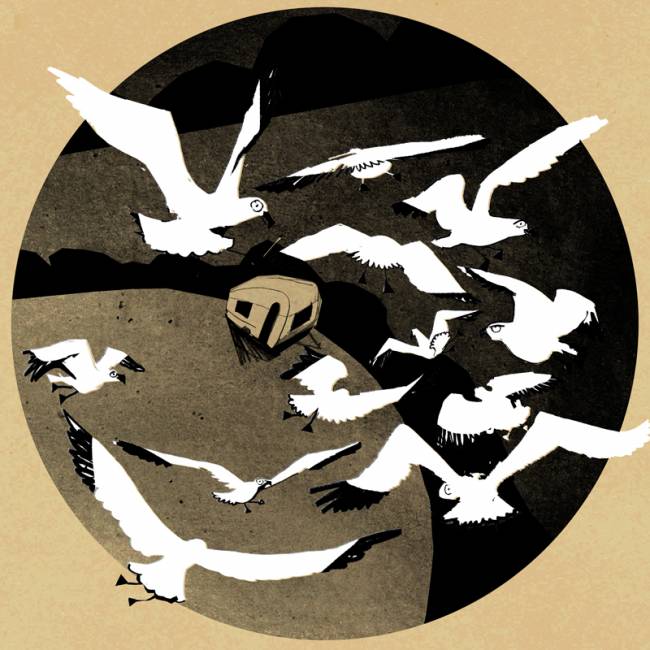 Stephen Gregory loves birds. Or perhaps he's terrified of them. Maybe, like so many of the best things in life, it's a bit of both.
A few months ago, we reviewed his superb novel Wakening the Crow, in which a crow was only one of the unwelcome ghosts that plagued Oliver Gooch, the owner of a second-hand bookshop. From the dark shadow of black feathers and Poe we move to the Welsh coast and the screech of gulls.
David Kewish is an awkward eighteen year old whose life has floundered against expectations. He's living with his mother's boyfriend, a tour guide and, like any young man, he feels at odds with the world around him. Then he rescues a baby sea gull, removing a metal ring-pull that has fastened its beak shut, and from that, simple act of kindness, terrible chaos unfolds.
As with Wakening the Crow, Gregory's strength lies in the combination of strong, believable characters and gentle, almost intangible dread. His fiction closes around you, drawing you in. It's broad daylight when you start, bright and safe. Distracted by the people you meet on the page you don't quite notice when night falls but fall it does until, eventually, you're surrounded by shadows.
The novella has been published in four long sections via The Pigeonhole (see our interview with its co-founder here) and is now available in full via their website.