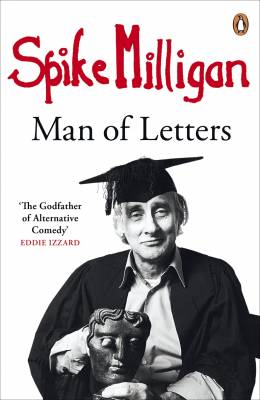 Spike Milligan, fractured genius, was hell to work for. Norma Farnes, his assistant and manager, clarified as much in her 2003 memoir 'Spike'…
Yet for all his rages and sulks, he clearly appreciated the work she performed for him. The existence of this book is partial proof. After going through a sticky divorce and finding herself tight for money, Milligan told her to raid his correspondence in order to compile a book, the money from which would give her a boost. His only stipulation being that he wanted nothing to do with it, no consultation, no approval. This resulted in a pair of volumes (the first in 1977 and the second in 1984). This edition takes some material from those volumes but has been substantially bulked by un-collected work.
Readers expecting a lot of laughs are likely to be disappointed, while a few letters give vent to Milligan's absurd humour, the vast majority are little windows into his obsessions. From the petty rant (did a day go by when he didn't receive a parking ticket?) to his overwhelming obsessions (overpopulation, architectural preservation and ducks). It's a sketch of a very complex man, occasionally contradictory, sometimes dull, sometimes mind-expanding, sometimes funny, sometimes sad. If that's not a description of life I don't know what is.