Clive Barker has such sights to show you…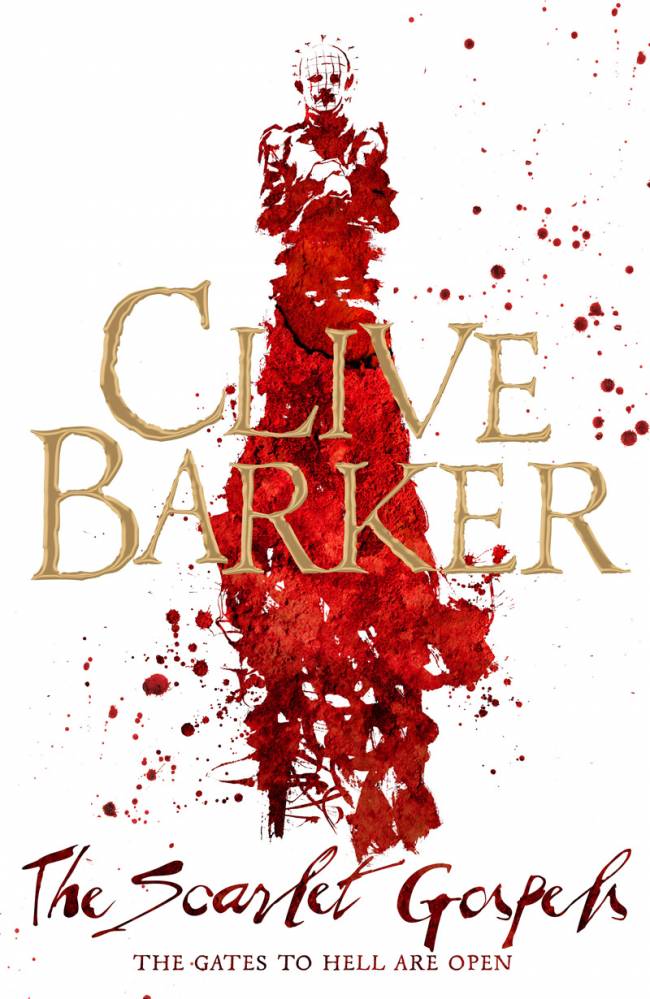 Clive Barker is a hero.
I've met him a few times, most recently at a fantasy convention in Nottingham (because they have to happen somewhere).
I'd contracted food poisoning and the symptoms had just hit, churning guts and cold sweats. I ran for the lift, desperate to get to my hotel room where the results of the illness could work their magic in miserable privacy. I'd hoped the lift would be empty because I was already making pitiful grunting noises, my whole body shaking. It wasn't, there was one other person in it. Clive shared that journey with me, a clear look of concern and confusion on his face at the shaking man who didn't even dare speak for fear of defecating all over a writer he'd idolised since his teens. They say you should never meet your heroes, in my experience that's never been a problem, one thing you should never do, however, is empty the contents of your bottom on them.
It seemed an epic journey, filled with constant threat and an appalling promise of degradation, horror and the airing of steaming, bodily contents.
Which brings us perfectly to his new novel, The Scarlet Gospels.
It's a book that's been teased for over ten years. Originally it was intended to be a short story, one that would unite his 'Pinhead' character from the novella The Hellbound Heart (which Barker filmed as Hellraiser) with Harry D'Amour, a private detective who deals with supernatural cases. D'Amour first appeared in Barker's story The Last Illusion (also filmed by Barker, in 1995, as Lord of Illusions).
It expanded. It expanded a lot. By 2010 it had become a 243,000 word novel (that's a VERY big novel for those sensible folk amongst you who don't live their lives ruled by a word count), now, finally on our shelves, it's down to a more conventional 100,000 words.
That leanness feels strange in some ways, the pace is punchy and the focus of the novel never wanders. Barker's novels used to feel like an extended walking tour of the fantastic, whereas this is a mad sprint through Hell. That's no bad thing, at his most self-indulgent Barker could be prone to overwriting. Given the quality of his words, that flab had a beauty all of its own but sometimes you want a sharpened stiletto knife, not an unwieldy, double-handed sword.
As fair warning to squeamish readers: Barker has always relished the spilling of blood and there are gallons of it in The Scarlet Gospels. To Barker, flesh has always been clay to be pulled apart and remodelled, and these pages are littered with bizarre, perverse, examples. But then, what do you expect when walking the streets of Hell?
The Scarlet Gospels is a rich, disturbing and wildly inventive read, a Goya painting of modern horror written in the way only Barker can.
The Scarlet Gospels, available now from Harper Collins.