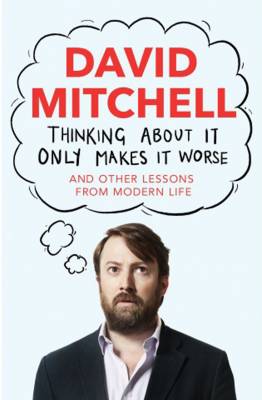 In these days of online publishing, writing a regular newspaper column can be a miserable business
At least, in the old days when your words were trapped in ink, the worst you had to worry about was being used to line a cat litter tray or surrounding some lovely fish and chips. Nobody screamed at you in ALL CAPS (or, perversely, avoided capitals altogether or commas or fullstops or speling).
The one upside is that you might, if in possession of a decent potential readership, be able to reuse the material to compile a book. Nobody screams at books, or if they do, the screams don't appear on the page for the rest of the world to also scream at.
David Mitchell's Observer columns are always good value, witty but bolstered by a sense of purpose beyond the odd chuckle. This collection — fleshed out with new material — is a worthwhile opportunity to remind yourself of the fact.