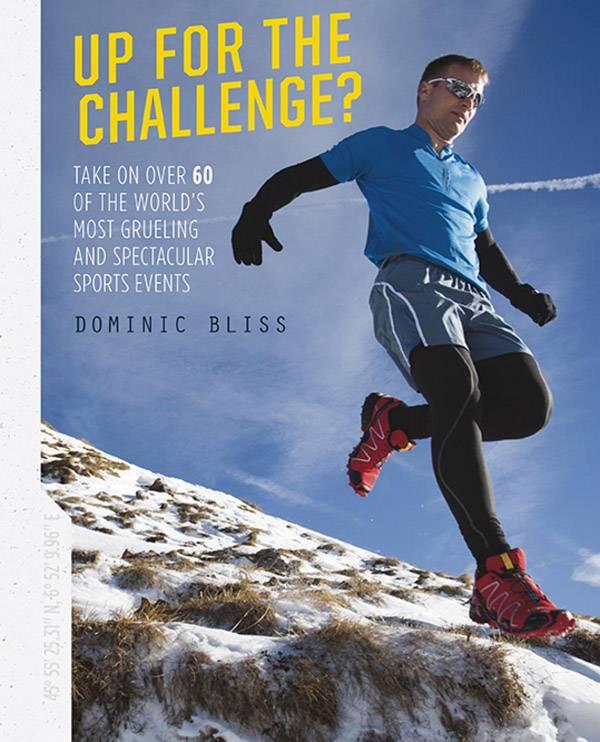 A man's guide to recreational suicide
This compendium of extreme sports is enough to make any sane man quiver in his armchair. A global list of events, from the well-known Ironman triathlon to more obscure events such as the 'Ocean's Seven' swimming challenge ('Potential Hazards: drowning… aggressive ocean-dwelling animals') or the Brazilian Jungle Marathon ('Potential Hazard: Jaguars').
It's all very terrifying for a man who thinks long and hard about squeezing in twenty lengths of the swimming pool before putting his feet up to eat crisps.
What I find even more terrifying is that author Dominic Bliss believes the desire to indulge in such events is down to the fact that many men in the 'mollycoddled western world' haven't fought in a war. 'Our wars are very different from those of our forefathers…' he explains in his introduction, 'no bullets, no bombs. Just an uncomfortably large amount of mud, sweat and tears.' As glib concepts go, many may find it more uncomfortable and harder to endure than any of the events in the book.
Aside from that slip on the logical mountain scree and some writing so macho the page smells of a locker room, it's certainly an ideal gift for a man who fancies breaking himself in new and sweaty ways.
Dog 'n' Bone, available now.