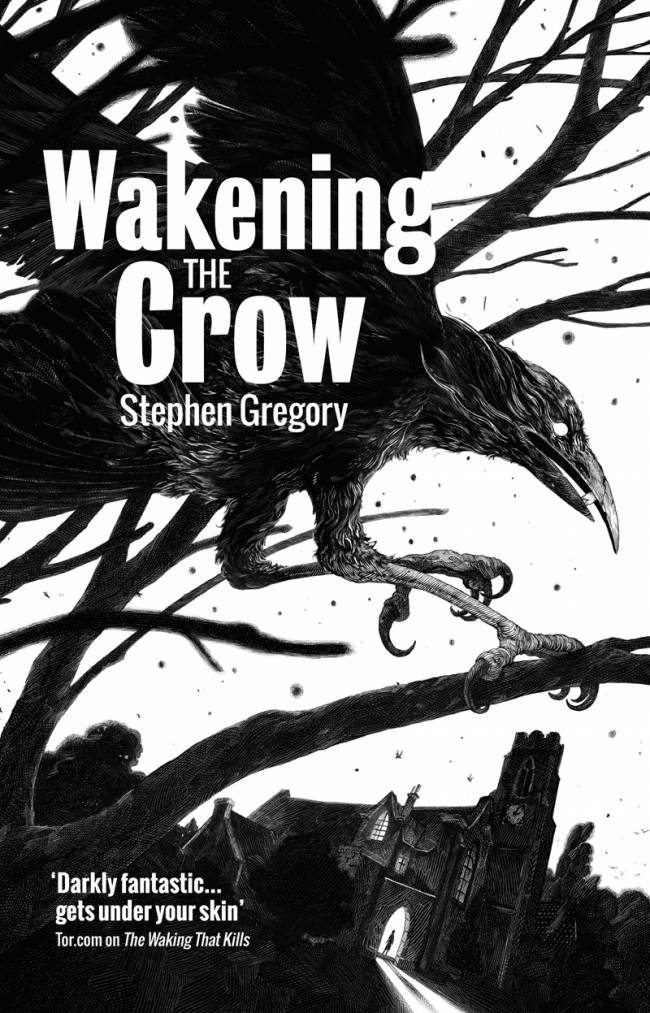 A chilling novel to get your tooth into.
Stephen Gregory spent some time in Hollywood working as a screenwriter with William Friedkin. It's a blessing he survived such a Mocha Skinny Latte world, returned to us as the sort of novelist who defies easy description. His latest, Wakening the Crow, thrives under the shadow of Edgar Allan Poe.
Oliver Gooch is a guilty man. His young daughter, Chloe, is hit by a car and the resultant head trauma turns her from a precocious, handful of a child to a calm, easygoing, silent girl. Oliver knows which one he prefers, but what sort of father does that make him?
The insurance money has also allowed him to leave his job and open a bookshop in the converted church where he and his family live. A focal point of the shop is a tooth that may or may not have belonged to Edgar Allan Poe. He has so much to be thankful for, and yet, when a wounded crow makes its home in the church and refuses to leave, his life takes a darker turn.
Gregory writes simply but beautifully. This is a novel that seeps into the reader gently, a subtle, human exploration of the Gothic that tightens its grip with each turned page. Hollywood can't have Gregory, we need to keep him for ourselves.
Solaris, out now.