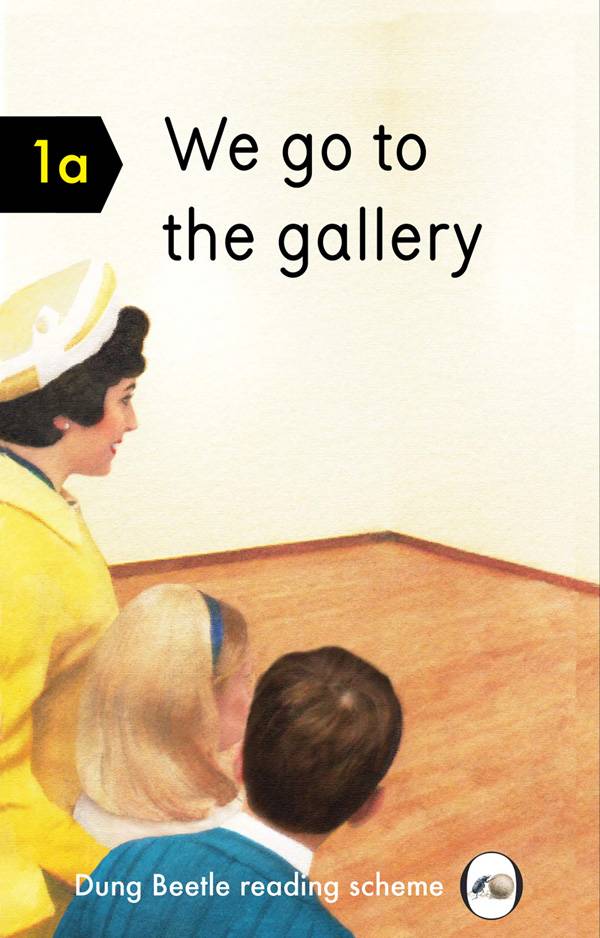 New words…
Mummy, Johnny and Susan go to the gallery. The gallery is full of British Contemporay Art. Mummy, Johnny and Susan are confused.
It's a lovely, dry satire of both modern art and Ladybird Books. Offered as the first in 'the Dung Beetle reading scheme', it matches the tone of old schoolrooms perfectly with its early sixties style illustrations and layout.
A slender book (obviously) this nonetheless means the joke is perfectly paced and never outlives its welcome.
Originally released as a limited edition, We Go to the Gallery attracted widespread attention when Penguin Random House, the owner of the Ladybird Books brand the book so deftly lampoons, issued a legal warning (insisting the remaining print run was pulped). I leave their right to do this down to the reader (whose knowledge of copyright law, and how it might be applied to the book no doubt far exceeds my own). Though their concern that the book might confuse and corrupt young children (who stumbled upon one of the extremely scarce copies during a bout of extreme, odds-defying bad luck) is somewhat undercut now they're releasing a series of similar spoof books. Perhaps it's safest to simply point to Miriam and Ezra Elia's follow up book 'We Sue an Artist (and Then Rip Off Her Idea), a Dung Beetle guide to Corporate intimidation, for ages 5+'. If it's as fun as the first volume you should buy it too.
Miriam Elia, Available Now.