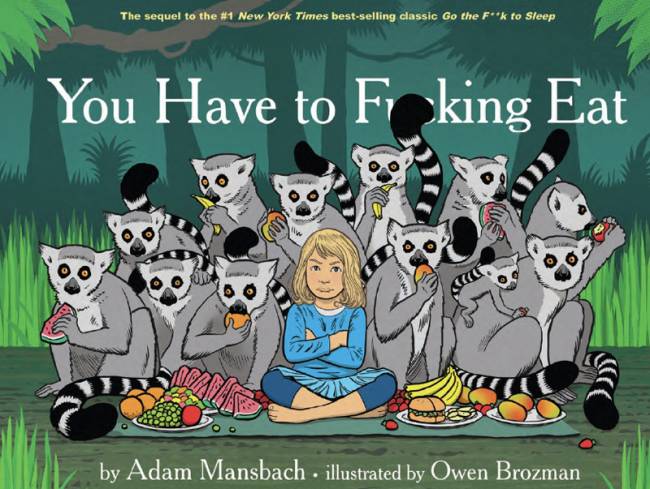 The sequel to 2011's Go the F*ck to Sleep…
We get the joke it's simply told.
But like all gags it soon gets old.
Bedtime tales turned on their head,
Is now a trick that we've twice read.
Pretty pictures, well observed.
Such a shame it's doubly served.
From sleep to food, kids are draining.
By page ten our interest waning.
Nothing can distract from that
Not even lines that suddenly don't rhyme or, for that matter, scan properly.
I suppose, that said, it's worth a look.
Or maybe wait for the audiobook.
Canongate Books, out now.