Rack up those Brownie points for being the best dad EVER with these top ideas for keeping the kids occupied this autumn, brought to you by the folks at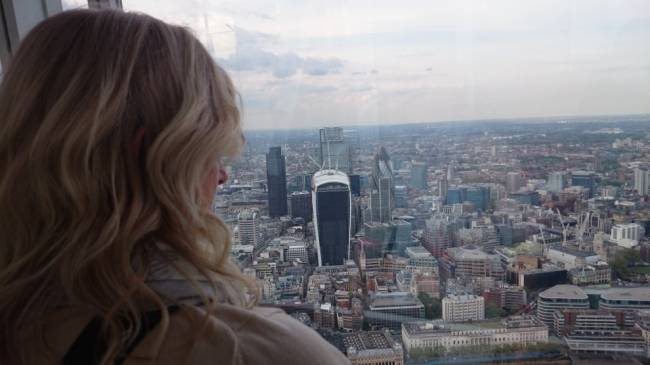 The Shard
A half-term visit to London's highest landmark is well worth the trip as kids go free. Timed access to the Viewing Gallery means it never really feels busy and overcrowded, and kids rate it – ahem – highly. (We'll excuse the blatant self promotion this once, guys – Ed)
Kids Will Love: The express lifts, friendly guides and digital time travelling telescopes .
Adults Will Love: The views from the loos and the bar!
26th October – 1st November
Bletchley Park
Less than an hour from London, Bletchley Park is a KidRated favourite. Packed to the gills with exhibits both historical and interactive you can easily spend all day here and many people do. Highlights include authentic Enigma devices, a restored Bombe machine and a dedicated exhibit to the great Alan Turing.
Kids Will Love: The cool iPod guides.
Adults will love: The props from Oscar-winning film, The Imitation Game – still infused with essence of Cumberbatch.
Under-12s go free.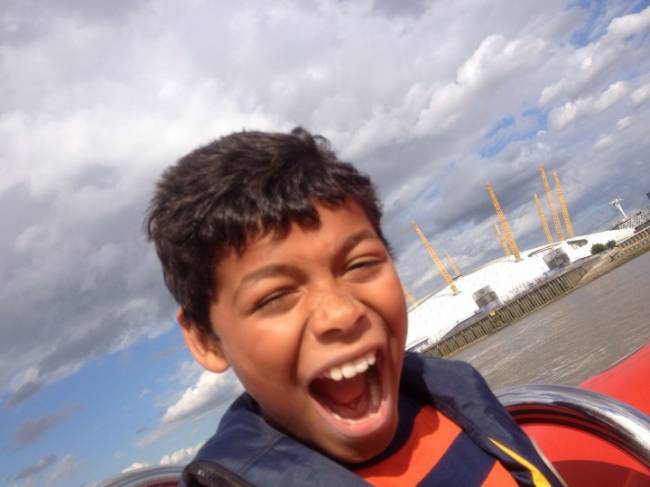 London RIB
With their distinctive red 'Rocket' boats, the London RIB Experience has yet to get a bad review by our K-Raters. It's exciting, informative and always fun especially with their hilarious and knowledgeable guides. Warm coats are provided and don't forget to take your camera because the sights look amazing from the Thames.
Kids Will Love: Going fast!
Adults will love: The clever commentary and nostalgic soundtrack.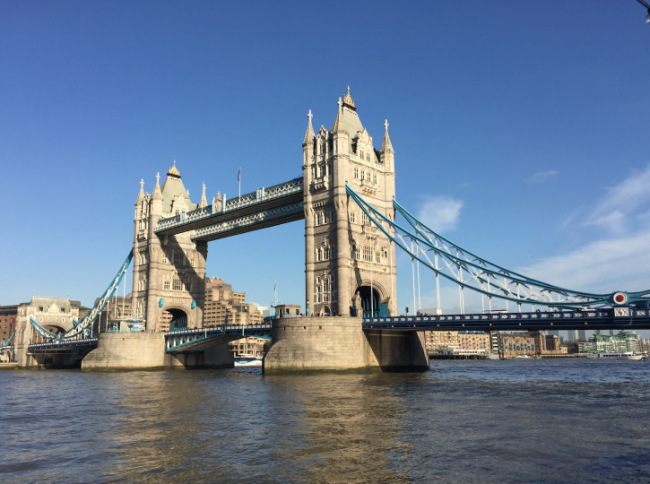 Tower Bridge
The Tower Bridge Exhibition was always a great attraction but since it installed the glass walkway it's become a must-see for visitors. There are maps, films, interactive exhibits and of course TWO of the best views in London – both up and down the Thames. Don't forget the bridge actually opens so if you time your visit right you could be there to see it.
Kids Will Love: Lying on the glass walkway.
Adults Will Love: Discovering they get two experiences for the price of one when they visit the Victorian engine rooms at the foot of the bridge.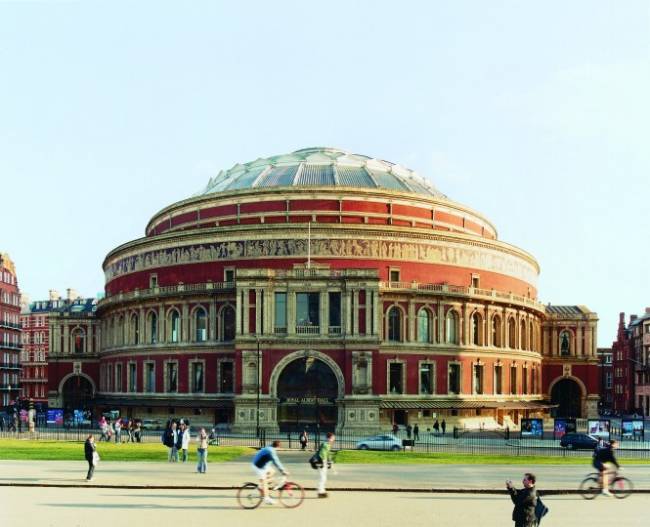 Frozen & Ratatouille at The Royal Albert Hall
The Royal Albert Hall is one of London's most iconic buildings and nothing beats visiting to see a classic film accompanied by a full orchestra . This half-term they'll be showing Ratatouille – the animated masterpiece about a French rodent masterchef. And Frozen – that film with a song you may have heard before…
Kids Will Love: That song!
Adults Will Love: Seeing and hearing the Royal Philharmonic.
Dark Arts at Warner Bros Studio Tour (The Making of Harry Potter)
Just like travelling to Mecca, at some point every Potterhead must make the pilgrimage to the Warner Bros Studios and Halloween is the perfect time? Over the last two weeks in October, you can test your duelling skills against Death Eaters, explore a carriage on the Hogwarts Express, and marvel at the Great Hall which will be decorated for the occasion with apples, pumpkins and cauldrons of lollipops.
Our Top Tip: If you have a two-week half term go the first week to avoid massive crowds.
Kids Will Love: Everything! This truly is an A-list attraction.
Adults Will Love: Visiting for the day and tiring the kids out.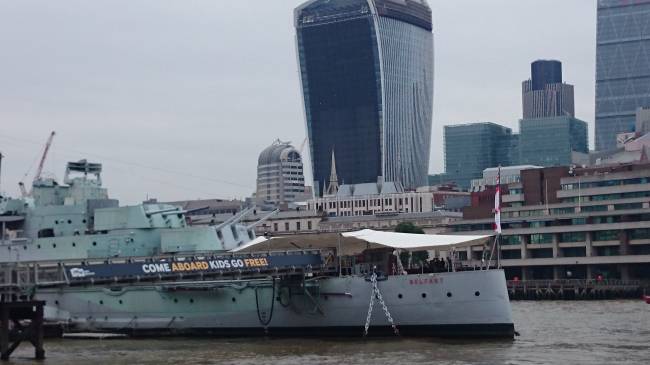 HMS Belfast
Permanently moored on the River Thames and run by the Imperial War Museum, HMS Belfast has become a firm favourite with kids.
Over half-term they'll be teaching children how 'dazzle camouflage was used to keep the ship safe during WW2, in a special animation workshop.
Kids will also learn about the history and significance of camouflage and see their designs turned into a short film to view after half-term.
Kids Will Love: The nine decks to explore.
Adults Will Love: The fact kids go free and the great café.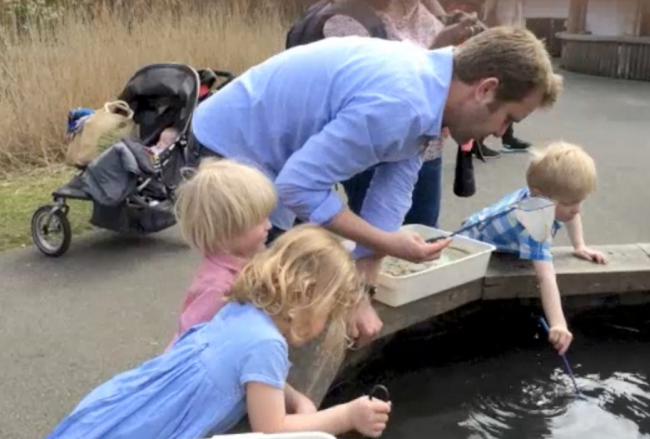 The London Wetland Centre
This autumn the Wetland Centre has been invaded by Giant Lego Brick Animals. Kids can follow a trail around the site and find nine 1.5-metre creations made from Lego bricks. There are also hour-long workshops at weekends (£8.50, book in advance) in which kids can build own Lego pumpkin to take home. Plus there's a competition where kids can win their own LEGO kit.
Kids Will Love: Anything to do with LEGO and the playground.
Adults Will Love: Taking in some fresh air and getting back to nature.
3rd October – 8th November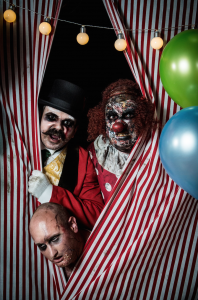 Thorpe Park Fright Nights
Thorpe Park is THE place to be this half term if you want to be seriously scared because Fright Nights have returned.
Amongst the list of scary things to do visitors can ride favourites like Colossus in the dark and explore the circus themed Big Top scare maze.
Also on offer are four different Live Action Horror Mazes based on classic horror films like Saw and the Blair Witch Project. Not for the fainthearted and not for little kids. 13+ and over.
Kids Will Love: The horrible surprises lurking in the maze.
Adults will love: Finding an alternative to Trick or Treating.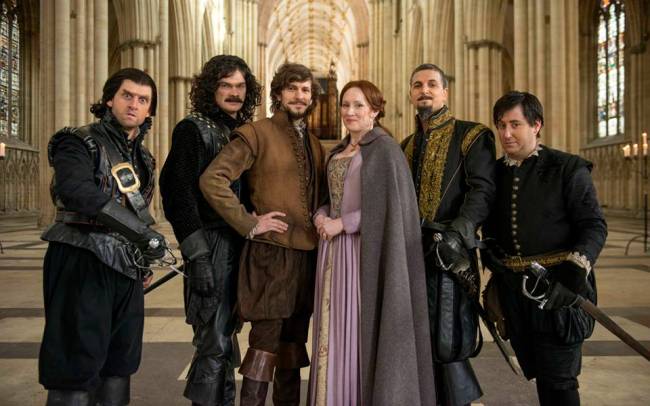 Take a Trip to the cinema
With the British weather being errr British, it's always worth having some film ideas in your back pocket in case you need to dash to the cinema.
So first up is Paper Planes. A heartwarming film about an Australian boy's obsession with flight and how plans to compete in the World Paper Plane Championships.
Bill is a fictional take on the young William Shakespeare's search for fame and fortune. This British family adventure-comedy film features the principal cast from the children's TV shows Horrible Histories and Yonderland.
Younger kids and first-timers, check out Maya The Bee. An animated adventure about a bee who gets more than she bargains for when she buzzes-off on an adventure with her friend, Willy.
And finally Pan, a new take, on J.M. Barrie's classic. This prequel follows little orphan Peter, who travels to Neverland, where he finds fun, danger and a nice young man called James Hook. What could go wrong?
Kids Will Love: All of them.
Adults will love: Bill!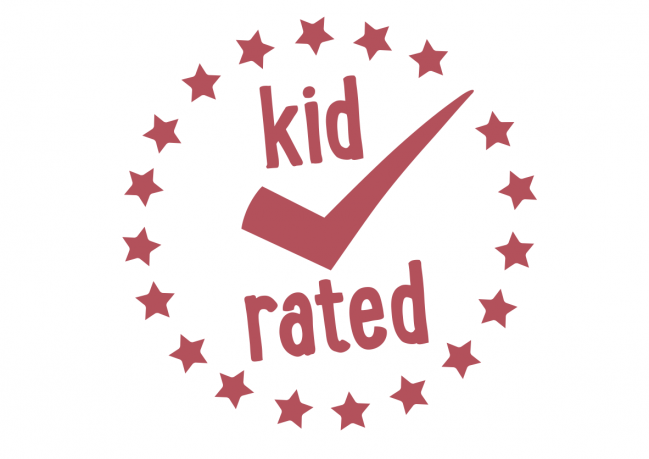 KidRated is a website where all the reviews are done by kids to help families make more informed choices