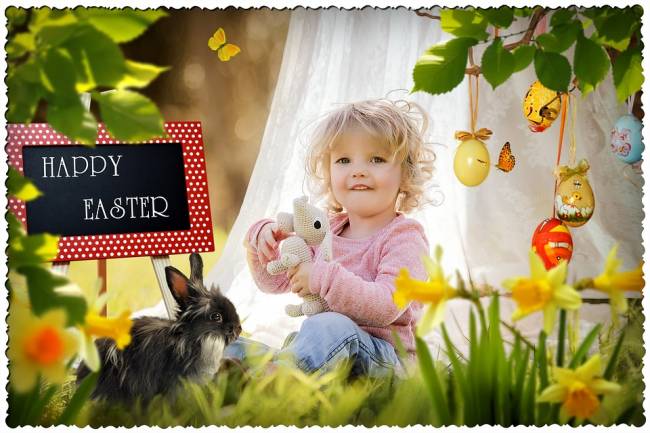 The Easter break has arrived meaning it is holiday time for you as well as for your little ones. With two weeks of bored kids stretching out in front of you, it would be wise to look for child-friendly activities to keep them happy and entertained over the school break.
While most kids are happy watching TV, staring at a computer screen or playing with friends in the garden, nothing beats family activities that build memories and strengthen family bonds.
We've therefore put together a list of twelve cheap (or free) things to do with the kids over the Easter holidays.

1. Hit the Theme Parks
Some of UK's best theme parks are running cracking Easter offers if you're looking for a last-minute adventure holiday.
Fun activities that your little ones will enjoy include treasure hunts, golf playing and world-class rides.
Theme park rides include stand-up roller coasters, drop towers and grand-scale illusions. While the entrance fees are often as scary as the rides themselves, some theme parks charge as low as £10 and are free for under 3s.
If going to a theme park isn't feasible, head to a local park or playground. Many of the new Council playgrounds are marvellous. They have swing sets, slides, rock climbing walls, splash pads and other structures that encourage sliding, swinging, climbing and physical fitness. Just make sure to give the kids a workout.
You can let them run wild or join in the fun (if you have the energy).

2. Camp Out
Let the kids camp in the backyard.
Throw a great bonfire bash with the family, lie on the grass and gaze at the stars. To make it even more memorable, serve up Gooey Chocolate and Strawberry S'mores, grilled nachos or ice cream sliders.
If you're feeling more adventurous, look for free or cheap camping sites for your holiday. This is one of the kids activities you should try as it makes for great family moments.

3. Watch a Film or Go To the Theatre
Most cinemas and movie theatres have special film screenings designed for children over the holidays.
But that doesn't mean you can't catch a movie too! To cut the costs of going to the cinema, try redeeming Clubcard or Nectar points for tickets.
Alternatively, why not host an outdoor movie night? Rent or (or better yet, borrow) a movie projector, inflate those air mattresses and pool floats for seating and pop some popcorn.
Another cheap alternative is to host a family movie night indoors. After a long day running around with the kids, make your own popcorn, close the blinds, cuddle up on the couch and watch a family film. It can be a timeless classic that your kids love or a recent blockbuster.
Even going to a theatre doesn't have to drain your wallet.
You can find great deals on websites like cheaptheatretickets.com and lastminute.com.
You can also have a cracking time at a comedy club. Sites like Vouchercloud and Vouchercodes can help you get money off tickets to comedy clubs around the country.
Your local council's arts website is another great resource for finding what's going on near you.

4. Have A Cheap Meal Out
If you fancy eating out over the Easter holiday, it doesn't have to put a dent in your wallet. There's a growing number of eateries that offer Kids Eat Free deals, slashing the cost of eating out considerably.
There are also loads of discount vouchers around, although many run during the Easter break only. For instance, one kid gets a free main course, dessert, and drink at Giraffe if you order a main course. If you'd prefer to go to Prezzo, kids can eat for £1. The offer is running until 15 April.

5. Visit a Museum
Whether your kids are into art, history, technology, or science, there are hundreds of museums in the UK to suit every taste and interest.
Many offer interactive exhibits, hands-on experience and holiday activities aimed at younger kids. These activities include arts and crafts in workshops, going on Easter trails and face painting.
If you're based in or near London, make some time to check out the Science Museum, Natural History Museum, Imperial War Museum, Tate Modern or the V&A Museum.
You can check out the dofreestuff.com website which allows you to find free museums in your area.

6. Have Some Farmyard Fun
The school holidays are a great time to rediscover your rural roots.
Head to one of Britain's finest farms and let the children learn about farm animals and engage in fun kids activities. Almost all farm parks are packed with daily events like tractor and trailer rides, bottle feeding, milking cows, donkey riding, puppet shoes, golf, and sheep races.
During the Easter holidays, kids can meet new arrivals, follow the Easter bunny trails to earn rewards and take part in Easter-themed crafts.
For example, if you're in Surrey, head over to Bocketts Farm Park. Children will enjoy a variety of holiday activities including Meet the Shepherd sessions, storytelling sessions, a quiz trail, pig racing, goat milking demonstrations, and pony and tractor rides. For an action-packed day out, let the kids jump on the trampolines, go down the giant slides and play in the two barns. The park charges only £11.95 per adult and £12.95 for children aged 3–17 years. .
Other farms also have similar fun things to do in Buckinghamshire, Wales, Co. Durham, London, Devon, Suffolk and Shropshire.

7. Easter Small Furries at Pets at Home
Continuing with the animal theme, the Pets at Home stores across the country actually offer a fun workshop for kids who are off school.
Named Easter Small Furries, the 30 minute workshop starts EVERY DAY at 11:30am.
The workshops are aimed at children aged 5-11. They aim to teach children about the care and companionship of small pets, enabling them to get hands on with a number of cute creatures. Another perfect mixture of fun and learning, the workshop provides extras like an activity sheet and stickers, and best of all, it's free!

8. Little Seedlings Holiday Clubs at Dobbies (Advanced Bookings Only)
If you have a child who likes to spend more time in the garden than in the house, then one of the Little Seedlings Holiday Club Workshops run by Dobbies is a perfect Easter Holiday idea.
The Workshops are free and last for approximately 60 minutes. You will need to stay with your child for the duration of the workshop.
They will learn how to plant Marigold seeds and will play a fun balloon game and create a 3-D butterfly.
It is a perfect activity for any green fingered child aged between 4 and 10.

9. Get Cooking
Cooking at home is one of the fun activities to do with kids over the Easter break.
It's also an ideal back up plan in the event of unexpected downpours (which are quite likely). Not only is cooking a fun activity, but it also provides practical experience with essential skills such as following directions and measuring. It also helps your kid develop eye-hand coordination and fine motor skills.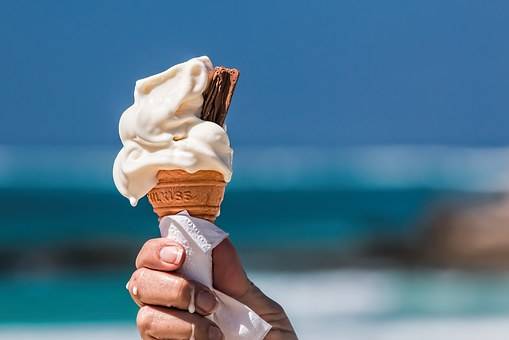 10. Seaside
If you live in a place that is within sensible reach of the coast, then a day out at the seaside is always a popular holiday choice. The country's beaches are free to spend time on, so the day can be as cheap or as expensive as you want. Taking a picnic and plenty of treats to enjoy when you get there can dramatically lower the cost of the entire experience, and when the arcades on the beach front are all penny slots, you can have hours of fun for mere pounds.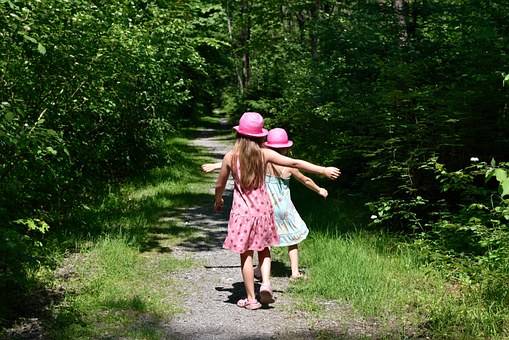 11. Nature Trail
If the forest is more to your kids' liking than the sea, then you can always turn inland instead for a day of hiking on a nearby nature trail.
There are plenty of nationally preserved nature spots all over the country, so much so that you are bound to have a beautiful option close to your home. Many maintained national parks feature special nature trails designed to keep children entertained whilst educating them on the beauty of the great outdoors at the same time.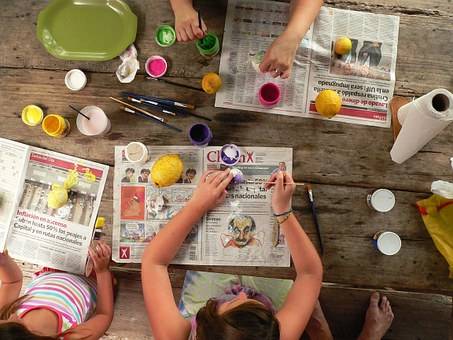 12. Make Your Own Entertainment
It doesn't cost a fortune to make your own fun at home.
Get some painted plastic eggs, a faux wreath or wire and create an Easter wreath. You can also make some cute Easter cards – all you'll need is a pair of scissors, paper and some crayons or colouring pencils. Alternatively, you can make a blanket fort in the living room, dining room or one of the kid's bedrooms.
So, no matter how long you have with your children over the Easter break, hopefully this list has shown you that keeping them occupied and entertained does not have to be an expensive task. The trick is to come up with a list of day trips and activities that are diverse and interesting, something to make each member of the family happy.
Enjoy!