Eclectic street food purveyors, Night Markets, will be running their Christmas markets throughout December in key locations around London's coolest neighbourhoods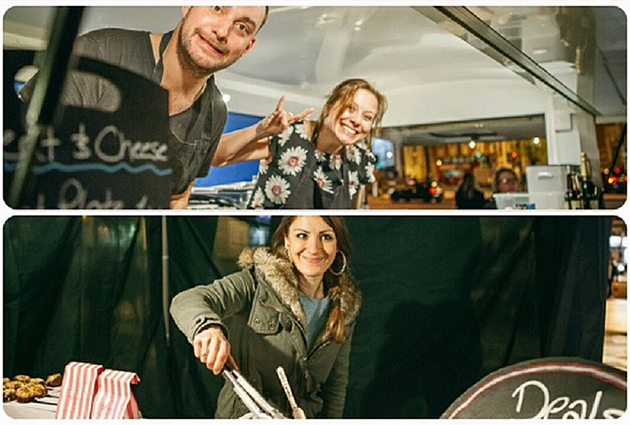 Night Markets (UK) is a new style of market aimed at bringing the community together for locals and residents to enjoy 'real street food.'
Billed as a market 'by the people for the people,' the idea is to enjoy and savour the multi-cultural diversity of flavours and dishes, that is present in our community today. Each night market provides something different and unique, with varying stall-holders rotating and keeping the market special and exciting to visit.
This December there will be special Christmas Night Markets in Brixton on 5 & 6 December, and Waterloo on 11 & 12 December, each open from 5pm to 10pm each weekend.
The Brixton and Waterloo Christmas markets will be offering artisan food and drink, seasonal home-made goodies, and new delicious dishes. Highlights include stalls by The L'Amuse Bouche; Max and Melia's home-made Christmas decorations; and Vin Van Voom, as well as firm favourites, Bull & Rancher, serving wild game; Cheeky Burgers; and The Freeranger, as well as stalls selling hand-baked Christmas cakes and biscuits.
Christmas festive spirit will be provided by a local choir group who will be caroling throughout the evening.
Dishes vary from £5-£7 offering a fantastic choice of diverse cuisines from Venezuelan to Italian and Caribbean to Modern British. Indulge yourself with a few dishes before indulging in some much deserved Christmas pudding and sweet cakes.
For more information, visit: www.brixtonnightmarket.co.uk