Irony in the UK! Every 5 November since 1605, the British public have celebrated the failure of the Gunpowder Plot – a conspiracy by a bunch of English Catholics to blow up the House of Lords and the Protestant King with it – by lighting gigantic fires and setting off pyrotechnics.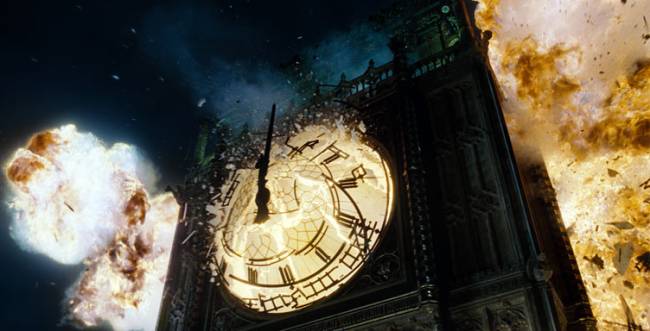 As early as 1607 records show that cities like Canterbury celebrated King James I's survival by igniting 106 pounds of gunpowder with 14 pounds of fuse cord, while the town of Lewes burns an effigy of Pope Paul V – and anything else they can lay their hands on – each year.
Whichever way you look at it, we all love watching the skies above the UK explode in lights on a dark, autumn night.
Here's where to take your little pyromaniacs this year… loads of them are FREE
Glasgow Green Fireworks – Glasgow, Scotland
Wednesday 4 November 2015
Remember, remember… that Bonfire Night has been moved to 4 November to avoid a clash with Celtic FC's UEFA Cup match on Thursday.
Glagow's biggest and best free fireworks display will be open from 5pm, when visitors can ride the funfaire, browse stalls, stock up on snacks and drinks, and find a great spot to watch the fireworks before it all kicks off (that's pyrotechnics, not football) at 7.30pm.
How much does it cost? FREE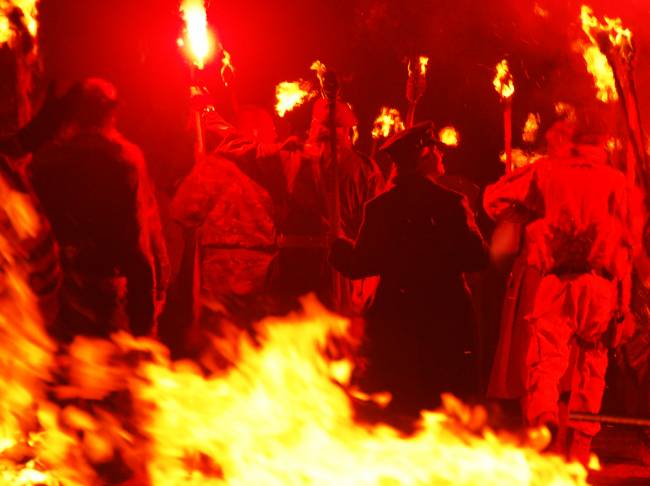 Lewes Bonfire Night Celebrations – Lewes, East Sussex
Thursday, 5 November (when else?!) 2015
These have got to be the UK's biggest and best celebrations, famous around the world. Just a short drive from Brighton, The small, sleepy market town of Lewes descends into utter anarchy once a year on the day known by locals as simply The Fifth.
Six different Bonfire Societies parade through town, launching firecrackers, wheeling flaming barrows and even, rather alarmingly, toting 17 burning crosses, thankfully marking the 17 Protestant martyrs burned at the stake over 400 years ago, rather than anything more sinister.
Then they all go their separate ways and finish the night with six separate epic fireworks displays and huge bonfires – complete with burning effigies of historical, political, and even irritating pop culture figures of the day – transforming the town into Hell-on-Earth. It's simply amazing.
This event does get pretty chaotic, smoky and very loud, so might not be suitable for younger children. You might even consider taking earplugs and safety goggles!
How much does it cost? The parade is FREE
Coram's Fields Annual Fireworks Display – Bloomsbury, London
Friday 6 November 2015
In contrast to Lewes, you'll absolutely need to bring your kids along to this event, or you won't be allowed in.
Coram's Field – located on the former site of Thomas Coram's Foundling Hospital, established in 1747 as a sanctuary for unwanted babies ­– this playground operates a strict policy that only allows adults onsite if they are accompanied by a child under 16.
There will be a funfair, refreshments and hot food available, and the fireworks display will begin at 5pm, meaning you won't have to keep your little ones up late to see some celestial sparkles.
How much does it cost? FREE
For more information, visit: www.coramsfields.org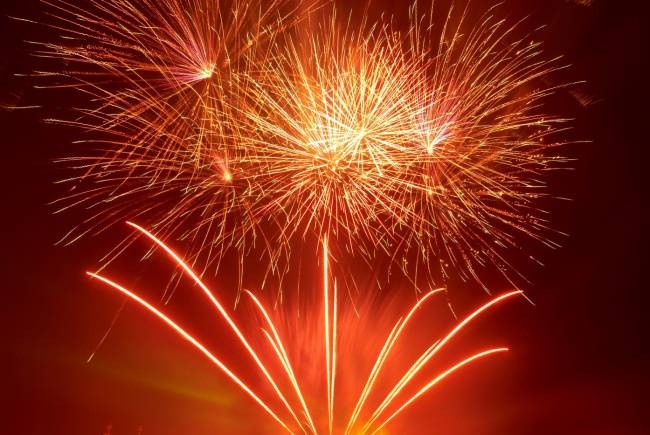 Blackheath Fireworks – Lewisham, London
Saturday 7 November 2015
One of the city's most epic displays, attracting 100,000 visitors last year, Blackheath Fireworks is still put on free by Lewisham Council.
There will be a funfair on from 12pm, and South London Samba will be playing throughout the night from 7.15pm. The fireworks begin at 8pm, which grown-ups can enjoy with a mulled wine.
This long-running and fantastic Bonfire Night celebration is obviously very popular, so turn up early and/or get the train to avoid traffic jam related disappointment.
How much does it cost? FREE (donation buckets are passed around on the night)

For more information, visit: www.lewisham.gov.uk
Sparks in the Park ­– Cardiff, Wales
Saturday 7 November 2015
The biggest fireworks event in Wales has been running since 1981 and attracts around 20,000 visitors each year.
Held at Cooper's Field in Bute Park, the organisers have come up with the clever idea of holding two fireworks displays on the same night. A smaller, earlier display for young children starts at 5.45pm (so you can whisk them off home to bed before they get over tired), the bonfire is lit at 6.15pm, and the main event explodes into the sky at 7pm.
How much does it cost? Advance tickets: Family, £18.75 (two adults, three children). Adult, £7.50. Child, £3.75. Gate prices are £25.00, £10.00, and £5.00 respectively, though it is a non-profit event and all proceeds are distributed to charities and good causes, primarily in and around the Cardiff area.
For more information, visit: cardiff.roundtable.co.uk

Leeds Castle Fireworks Spectacular – Maidstone, Kent
Saturday 7 and Sunday 8 November 2015
Putting on one of the best fireworks display every year, against the stunning backdrop of a historic, moated castle, Leeds Castle's celebrations are always set to a theme. The incredible fireworks will this year be timed to music from the movies, with iconic scenes from the silver screen projected onto the side of the castle during the display.
Arrive early for the afternoon entertainment, hot food and drinks at a variety of stalls and be sure to be there by 5.30pm when the display begins.
How much does it cost? Adult, £19. Child (4-15yrs), £12.50. Under fours free (must be reserved at time of booking). Tickets must be pre-booked. Group rates are available.
For more information, visit: www.leeds-castle.com