If you get your skates on, there's still time to catch Disney on Ice presents Frozen at London's O2 arena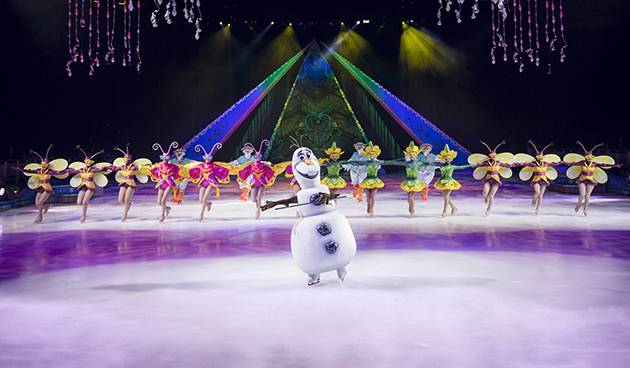 It seems as if the weather isn't going to help us out with a white Christmas this year. So if you are looking for a magical experience for your little ones – especially little girls – then head off to The O2 in London where Disney on Ice presents Frozen is running till 30 December 2016.
The show, hosted by Mickey Mouse, Minnie and a host of other Disney favourites, takes the most successful animated film of all time and turns it into a two hour show that is packed with beauty, humour and, of course, pure kitsch. Come on, it's a musical on ice!
All the great moments of the film are there and, even though the skaters are miming to a soundtrack rather than singing themselves, you can't stop yourself from joining in.
OK, I have two young girls and I might have seen the film just a few times but the score has really great songs such as Do You Want to Build a Snowman?, For the First Time in Forever and In Summer.
The show successfully replicates the feeling of the film while at the same time throwing in more than a few impressive skating surprises.
It does help to know the Frozen storyline, as the show only really has the key scenes. But the big moments are all there and, when it comes to the ultimate torch song, Let It Go won't disappoint and the whole crowd will be singing along.
Tickets are still available – from £27, so it's not the cheapest show around. But, if you have a little Disney princess or prince in your family, you can be fairly sure Frozen will make their Christmas.