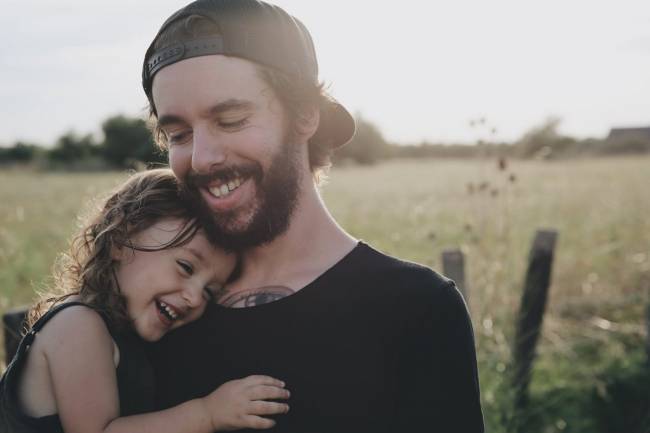 We have some wonderful suggestions for treats and activities to help your family celebrate Father's Day this year. We have focused on things that will help build and strengthen bonds . There is a great selection for all different ages and interests so you are bound to find inspiration…
Braided Belles
Braids and plaits are hugely popular, particularly with school aged girls. Many can create wonderful styles on themselves that adults can only seem to dream of. Practical and hands-on tuition can help. Braided Belles are running a Father's Day workshop for dads needing a bit of help with their daughter's hair! What better way to bond?
https://www.braidedbelleshairworkshops.com/
Camping
If you're struggling to think of an original or unusual Father's Day gift, why not suggest a family camping trip where Dad gets to roast marshmallows and tell scary stories around the fire.
Not only is this an unusual present and opportunity for Dad to be the focus for the day but going on a camping trip with the family will help promote wellness, strengthen family bonds and provide meaningful shared experiences. So, it is a win-win all around.
https://www.bedgeburycamping.co.uk/
Swing for the trees!
Tree Top Challenge is an unparalleled outdoor experience. It's all about testing your own limits at dizzying heights. Take a big gulp of fresh air and hold on tight. You'll be tackling canopy-height crossings, leaping off free-fall Tarzan swings and riding high-speed zips. There's nothing like disconnecting, laughing your head off and screaming your lungs out. Clamber up the side of giants, explore the trees and capture memories with your Tribe. It's grown-up fun in the great outdoors.
https://goape.co.uk/days-out/all-locations
Let's go fly a kite, up to the highest height!
It's not summer without a little kite-flying action. Sure, you can buy one cheap enough, but why not get creative and extend the family fun by making your own. It comes together fast! https://www.wikihow.com/Make-a-Kite
Find a local forest, park or common and go fly that kite!
https://www.woodlandtrust.org.uk/visiting-woods/map/
Let me out!
Looking for ace activities for the whole family? Confident you could puzzle your way out of a locked room in under an hour? There are escape rooms in various locations around the country.
https://www.timeout.com/london/things-to-do/londons-best-escape-games
Picnic and cricket
With the Cricket World Cup taking place in England this year, why not take dad to a county, or village, match: sandwiches, sunshine, watching sport and his favourite people around him.
https://www.ecb.co.uk/matches/county/fixtures
Photography/ Film Making
If the children are finding it difficult to tear themselves away from their phones, why not spend time with them and make a film together? Or a photography collage…?
Cool, fun and easy to use apps: https://www.mykidstime.com/things-to-do/10-handiest-apps-stop-motion-animation/
Head to the race track
Make June 16th a day to remember with a friendly go-kart race that might just turn competitive after a few laps. Pick a partner or ride solo, but definitely give Dad a head start — it's his special day after all.
https://www.capitalkarts.com/
Bake him a cake…
Find lots of ideas for cakes, cupcakes and traybakes: https://www.bbcgoodfood.com/recipes/collection/fathers-day-cake
For many people, Father's Day encourages us to thank the men who raised and love us. For those who have lost their dad, Father's Day can be a painful reminder that he's gone. Here are ways to help them acknowledge and navigate the day.
https://optionb.org/articles/how-to-show-your-love-for-a-friend-grieving-for-their-dad