If you've never heard of Disney's Frozen, then you've stumbled upon this article and, indeed, website by accident, haven't you? You're not really a parent, are you? You're probably not even really a living human being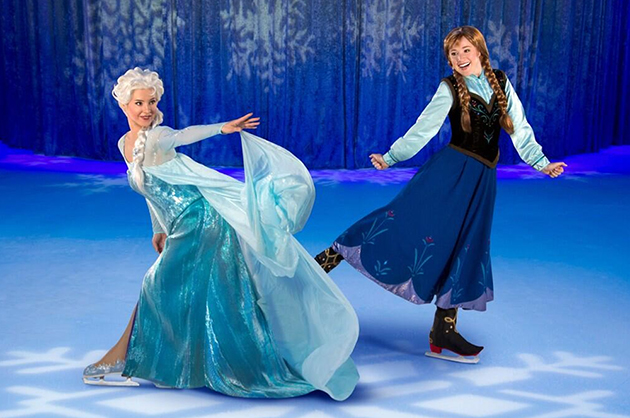 If you've just been rescued from being trapped under a large boulder for the past year or so, Frozen is the highest-grossing animated film of all time, and absurdly popular with small people (oh, and sorry for your ordeal too).
Disney On Ice is, basically, just like Dancing On Ice, but with the word 'dancing,' replaced by the word 'Disney.' The main difference being that your kids are going to go ker-azy for the former, because the star characters of the smash-hit movie Frozen will be featuring in next spring's Disney On Ice presents Magical Ice Festival.
Mickey Mouse and Minnie Mouse will guide fans through a winsome wonderland where they will encounter Sebastian and the Daughters of Triton from The Little Mermaid, the rowdy pub thugs from Tangled and the loyal enchanted servants from Beauty and the Beast. This is all topped off by a special appearance by sisters, Anna and Elsa, from Frozen.
Audiences will journey up the North Mountains with the hilarious snowman, Olaf, rugged mountain-man, Kristoff, and his loyalreindeer, Sven, as they help the sisters along their way in a story full of action, adventure, magic and unforgettable characters, it says here.
Your children are unlikely to remember The Little Mermaid and Beauty & the Beast from the first time around, but your missus will go a big gooey one for the characters from those Disney classics, so it's a win-win situation for you.
Disney On Ice presents Magical Ice Festival is appearing across the UK from 11th March – 17th May 2015 in Aberdeen, Liverpool, Glasgow, Birmingham, London, Cardiff, Nottingham and Leeds.