Visitors will find themselves in a very grave situation when The York Dungeon opens its doors for a frightening and fun-filled week of the macabre this February half-term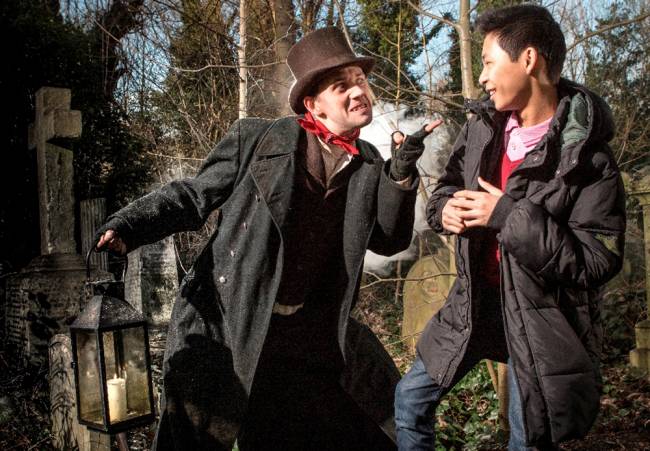 An unruly pair of grave robbers will be taking up residence at the unique attraction to ensure plenty of mayhem and hair-raising scares. Prepare for jump-through-the-roof surprises as the gruesome duo take over the Dungeon and search for corpses to sell for anatomical research.
When first entering the Dungeon, visitors will be greeted by a sinister grave robber who is preparing for the hanging of the legendary Dick Turpin, before being warned to be on their guard as they edge their way through the darkness and tombstones of the murky St. George's Cemetery.
Visitors will then get to experience the brand new Grave Robber Show, where the mischievous characters are eyeing everyone up as a potential sale – they need bodies to sell and don't mind how they acquire them!
Priding itself on an interactive experience, guests are sure to receive a fright with this scary, funny, gripping story. With an amazing cast of theatrical actors and special effects, this is an exciting adventure that promises equal measures of tickles and terror.
Helen Douglas, General Manager at The York Dungeon, said: "The interactive show, which is based on York's very real history, will enable people to step back in time to a gruesome era and enjoy an informative experience that is guaranteed to impress and entertain."
And because it's half-term, guests can expect even darker, scarier and more twisted behaviour from the cast of history's most notorious characters. From Guy Fawkes to Henry VIII, visitors to The York Dungeon will meet a variety of familiar faces as they journey through 13 shows that are profiled at the popular attraction.
For more information, visit: thedungeons.com