To celebrate Star Wars Day, DAD.info blogger Simon Harris introduces his daughter Mary to two of his passions on a visit to LEGOLAND Windsor Resort. Star Wars AND LEGO – it doesn't get much better than this…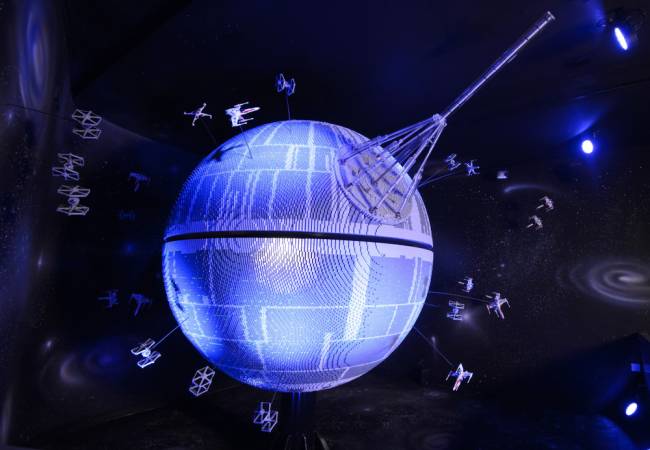 Our four-year old Mary has never seen Star Wars, but she sure knows a thing or two about it. Whenever she sees something Star Wars related (TV ads, posters, merchandise, etc), she knows to point at it and say, "Daddy's favourite!".
She recognises R2-D2 and Darth Vader – and can spot a light saber from far, far away.
Her adept manoeuvring of my remote-control Millennium Falcon around the living room is something to boast about. Yes, I'm a 40-something grown man with responsibilities and bags of maturity, but I own a remote-control Millennium Falcon. It was this year's birthday present from a 40-something buddy – and I love him slightly more dearly for it.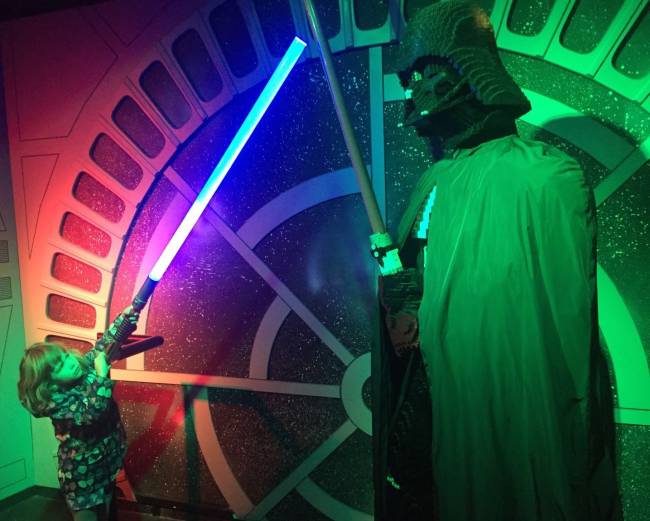 There are many wonderful, beautiful, privileged things about being a parent – and one of them is using your offspring as a perfect cover to do something childish.
LEGO was my first childhood love (after the obvious basics, like parents and sweets). Star Wars my second. So when I heard LEGOLAND was bringing Darth Vader's mighty super weapon, The Death Star, to their LEGO Star Wars Miniland Model Display at their resort in Windsor, I knew that was a mecca I had to make a pilgrimage to.
I reckon if it was a few years ago – as a single, child-free man – I would've hesitated about how to get there without looking odd to friends and family. Now I've got Mary, it's not even a thing. She's my perfect cover to soak up this double joy of Star Wars and LEGO. And in doing so, I am her hero. We're all winners in this one.
Even before we entered the park, we passed two storm troopers marching along the road. "This is going to be a great day," I squealed to myself.
"Yes, Daddy!" Mary squealed back. Oh, turns out I had said it out loud…
The LEGO Star Wars Miniland Model Display is a walk-through attraction with seven famous scenes from the Star Wars universe created from 1.5 million LEGO bricks, built in 1:20 scale. The new three-metre high Death Star is made from a whopping 500,000 LEGO bricks, and is the focal point for a Rebel Alliance attack on the space station, based on a scene in the Star Wars: Episode IV A New Hope movie, and featuring 16 Alliance ships with sound and light effects triggered by you.
Other Miniland Model Display scenes include the famous trench scene from Star Wars; the iconic Cantina scene; the battle on Hoth and the Ewoks on Endor.
There's also a lifesize R2-D2, C3PO and Darth Vader – great for your Facebook selfies. Umm, I mean perfect for pictures of your own little storm troopers, of course…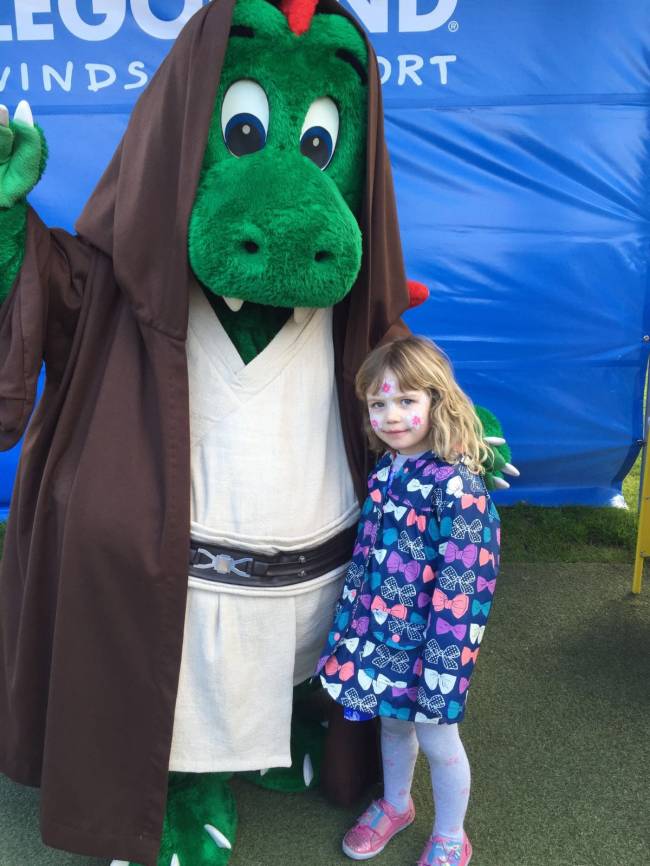 The atmosphere is made even better with all the authentic sounds and lighting effects, and for our excited, curious explorers of the galaxy, there are plenty of buttons for little fingers to press that make the scenes come alive.
It took almost 8,000 man hours to create the 1,500 models in the Star Wars Miniland Model Display – and the result is epic.
Make the pilgrimage soon – and may the force be with you…
To find out more about the Star Wars Miniland Model Display and to book tickets, visit Legoland.co.uk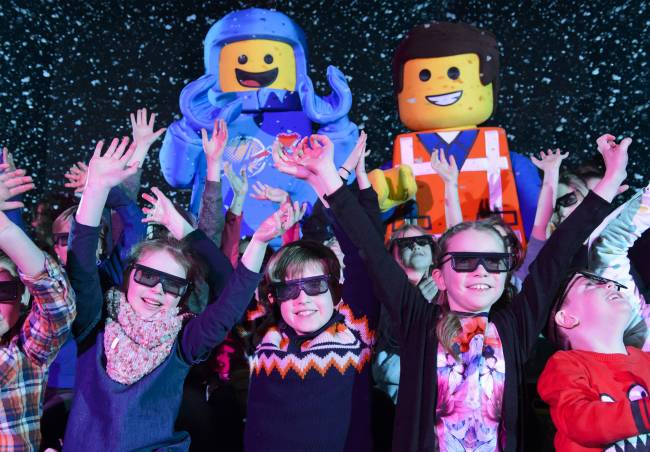 The LEGO Movie 4D: A New Adventure is a brand-new 12-minute film that screens throughout the day in LEGOLAND's Imagination Theatre. Be prepared for some cool 4D elements such as wind, water, fog, lighting and other special effects that bring the larger-than-life experience off the screen and into the audience.
Simon Harris is a father and director of Swyhpe, a creative motion agency based in London.