Is it too early to start thinking about Christmas? Not if you want to guarantee your tickets for Hyde Park Winter Wonderland's festive family shows and attractions – booking is open now…
One of the UK's biggest Christmas fairs, Hyde Park Winter Wonderland, opens on 22nd November 2018, with a host of family-friendly attractions, shows, activities, rides and games perfect for the ultimate festive day out. With a huge variety of food and drink stalls, cafes and themed bars, there's plenty to keep parents happy, as well as the kids. Here's a sneak peek at what's on this year…
The Enchanted Forest
The Magical Ice Kingdom will spring up for 2018 with a brand new theme – 'Enchanted Forest.' Discover a magical world complete with woodland animals and mythical creatures, created from more than 500 tonnes of ice and snow in -10C temperatures. 2018 also sees the introduction of exciting Ice Sculpting Workshops. Christmas crafters can learn tips from expert ice sculptors and create their very own masterpiece in a bespoke sculpting studio.
Backyard Cinema Presents: The Snowman™Experience
To celebrate the 40th anniversary of Raymond Briggs' beloved picture book, The Snowman, Hyde Park Winter Wonderland has teamed up with themed cinema experts, Backyard Cinema, and Penguin Ventures (part of Penguin Random House) to bring a world exclusive, immersive adventure; Backyard Cinema Presents: The Snowman™Experience to the capital. One of the UK's best-loved family films will be brought to life as guests explore the multi-roomed, multi-sensory, cinematic adventure.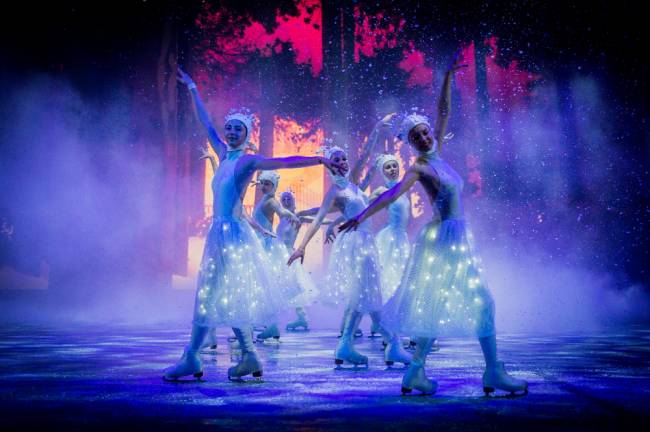 Ice Rink
Polish up those skates as the UK's biggest outdoor Ice Rink returns… but this year, it just got even bigger. Perfect for families, couples, friends or colleagues, test out skating skills in Hyde Park Winter Wonderland's most popular attraction. Located within beautifully leafy surroundings, skaters will glide around the Victorian bandstand under a canopy of twinkling lights in perfect festive spirit.
Ice Slide
Hyde Park Winter Wonderland will this year unveil a 45m long, real Ice Slide, part of the brand-new Santa Land 2018. Bringing a taste of alpine mountain fun to central London, thrill-seekers can grab an 'ice tube' and experience skimming down an ice covered 'mountain' side. This unique winter experience, is available to all ages, although younger visitors will have to be accompanied by an adult. Within the biggest Santa Land area to date, there will also be the Ice Trike Trail, suitable for kids over six, teens and parents. Scoot round the 85m ice track on an ice trike, under a canopy of twinkling fairy lights and Christmas trees.
Zippos Christmas Circus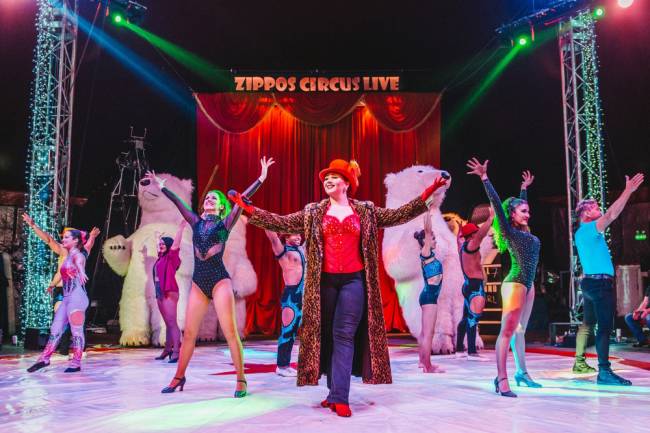 The popular festive daytime spectacular, Zippos Christmas Circus, will return to Hyde Park Winter Wonderland in the UK's biggest circus tent, the MegaDome, with an all-new fun-packed circus show complete with jaw-dropping acrobats, comedy clowns, feats of incredible strength and stunning illusion plus the family favourite larger-than-life dancing Snow Bears.
Cirque Berserk
For those with older children and teens, the circus acts heat up as the evening unfolds, as Cirque Berserk unleash a high-octane show featuring mind-blowing stunts. The all-new show combines the most incredible daredevil acts from around the world. Audiences can expect dazzling trapeze, contortion and jaw-dropping acrobatics, plus high wire motorbike stunts and the return of the incredible Globe of Death, where multiple motorcyclists speed at over 60mph inside an unbelievably small steel cage.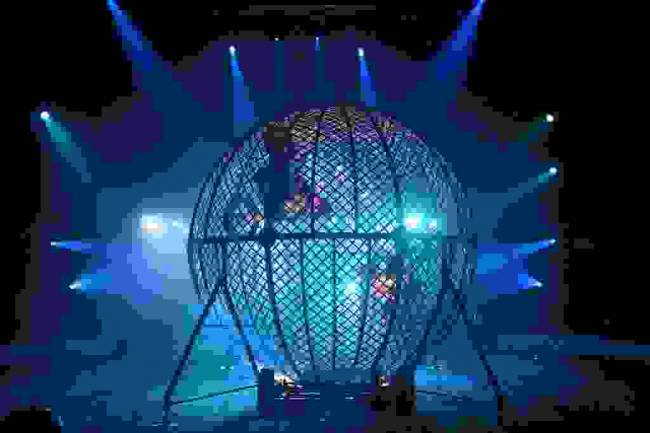 Peter Pan On Ice
Audiences of all ages are invited to take a journey to Neverland with the exclusive new showing of Peter Pan On Ice, as the childhood hero returns to his spiritual home at The Royal Parks. Performed by the internationally acclaimed Imperial Ice Stars, J M Barrie's well-loved story takes to the ice with spectacular flying, swashbuckling aerial sword-fighting and stunning special effects. Guests can also expect state-of-the-art animated scenery, dazzling costumes, fire-on-ice and original music and songs within the 50-minute-long spectacular show.
Teletubbies Live
Meanwhile, the popular Teletubbies Live Show will be heading to the MegaDome every morning at Hyde Park Winter Wonderland with a special Christmas adaption, meaning fun for even the tiniest tots as they join Tinky Winky, Dipsy, Laa-Laa and Po on a magical journey through Tellytubbyland.
Coaster Passes
For an even more streamlined visit to Winter Wonderland this year, Coaster Passes are now available to purchase, allowing tap 'n' ride access onto all of the epic roller coasters. A minimum payment of £30 is required (with a £5 initial purchase bonus) and can be topped up from the box offices on site, or online. Coaster Passes can be used for the duration of the event and are ideal to give as gifts.
Hyde Park Winter Wonderland opens onThursday 22 November 4pm – 10pm, then 23 November 2018 – 6 January 2019 10am – 10pm every day (closed on Christmas Day). Entry is FREE. For individual attraction ticket prices and information, please visit the official website at hydeparkwinterwonderland.com. Attraction tickets sell out, especially at weekends and evenings, so advance booking is strongly recommended. Individual attraction prices start from £7 adult / £5 Child / £20 Family* / £6 Concession plus booking fee. (Off Peak prices also available).