Oh, now there is a hashtag if ever we saw one: #DadsWithKidsBags
You know the drill: your little one absolutely has to have the coolest official backpack merchandise of the hottest new kids film/TV show/toy brand/random kitten logo of the moment, but they're not big fans of actually carrying it. In lieu of slipping Muscle Mass 7-Trillion protein powder into their porridge, it looks like you'll have to shoulder it for the time being. And, dads, don't you look good?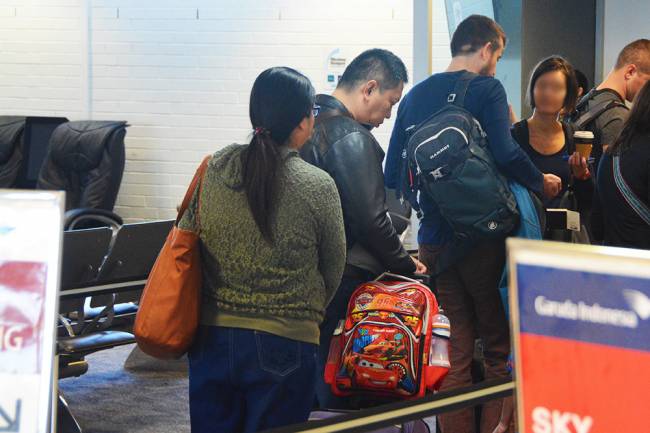 This dad raced to get near the front of this airport queue, while toting this Cars bag. Looking good, sir.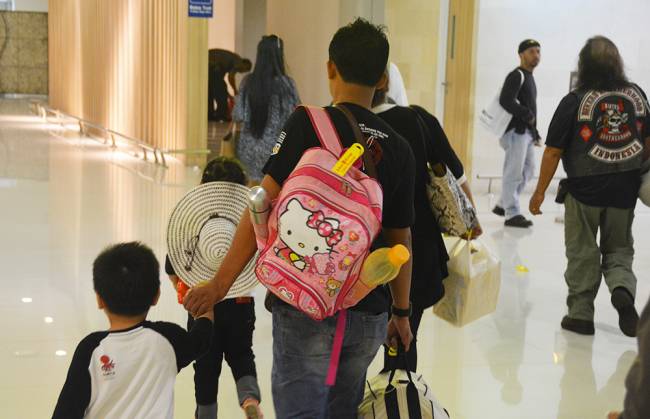 Now this is a real man. He doesn't need to wear the patch of a motorcycle gang on the back of a leather waistcoat to prove his masculinity. He's comfortable enough in himself to rock his daughter's Hello Kitty backpack. … At lest, we think it's his daughter's.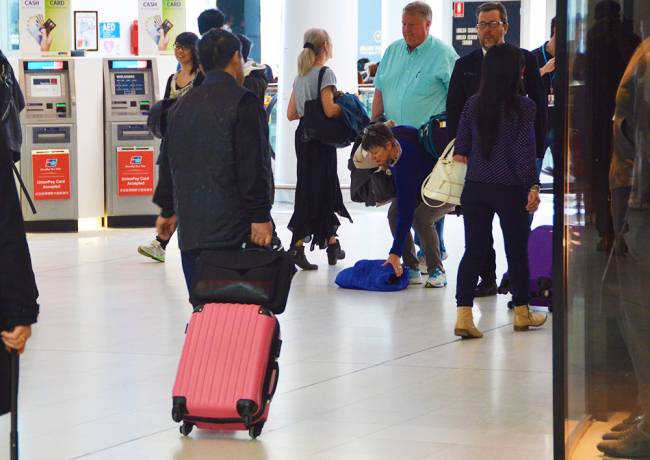 Talking of daughters, this dad didn't look too delighted when his teenager left him with her hot-pink luggage to do some duty-free shopping at the airport. We think he can pull it off as he pulls it along though.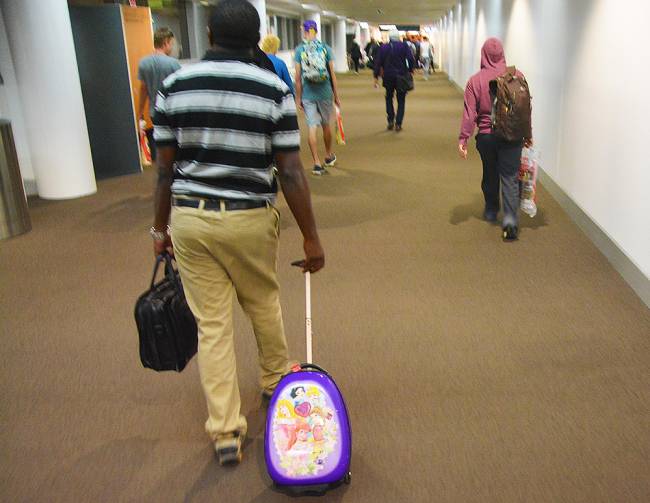 Who doesn't love Snow White and all of the Disney princesses? Well, this guy clearly does because there is not a child in sight!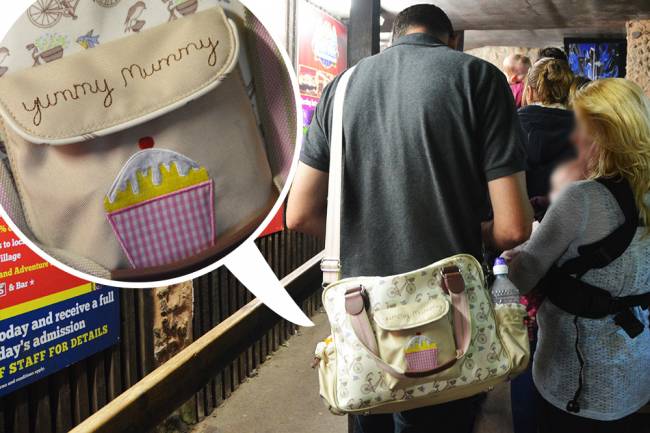 This dude is taking one for the team here. I bet he winced inside when his partner bought that bag, knowing he'd be carrying it around Britain's top destinations for a day out. Good on ya, mate.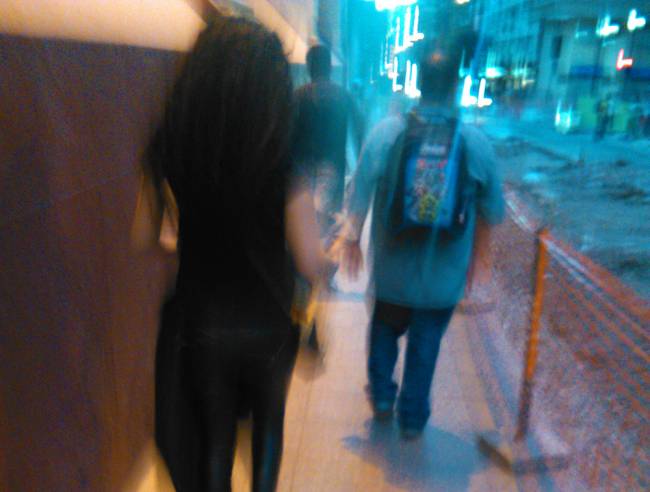 Bit of a blurry smartphone shot of this guy, because he was walking very fast indeed down the street. Obviously he didn't want anyone to spot him wearing this Avengers backpack for kids. He had no children with him, oddly.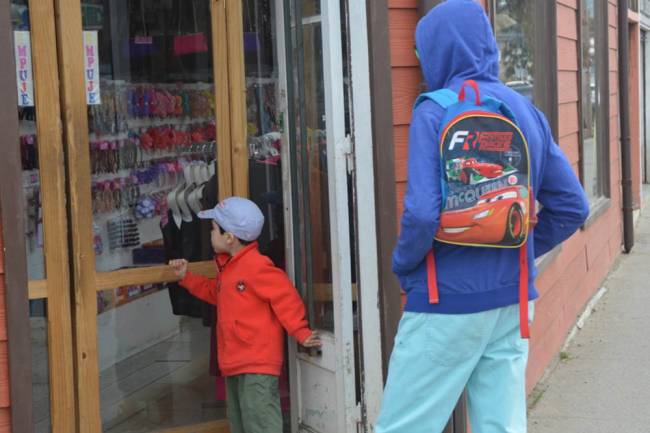 Dads love Cars it seems. The Pixar movie as well as actual automobiles. This bag looks like a market rip-off version to us, but all this kid knows about it is it's heavy and he doesn't want to carry it.
More to follow… Send us your snaps of your mates rocking their children's backpacks and we'll add them to our gallery.