DreamWorks' Penguins of Madagascar descend on the theme park for an exclusive live show, among more Monty-related madness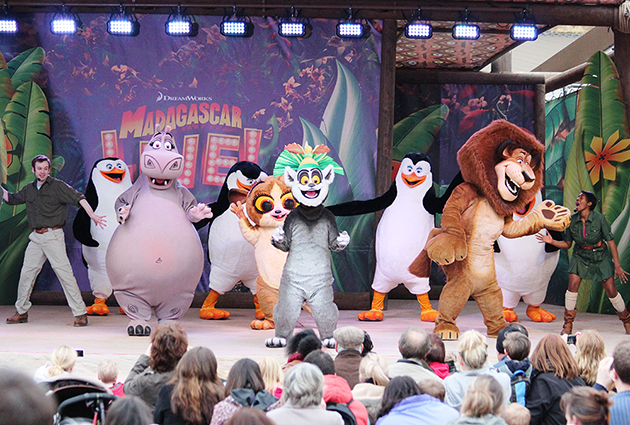 Since John Lewis's latest tear-jerking Christmas advert, the whole country has gone mad about penguins, and your kids are likely among them.
Not only will Christmas stockings be crammed with stuffed flightless birds and Pingu DVDs this year, but you may be aware of (read: nagged by your children to take them to see) the new Penguins of Madagascar spin-off, animated movie.
Now Chessington World of Adventures is getting in on the action. The theme park has dubbed their 2015 season, 'the year of the penguin,' with their brand new DreamWorks Penguins of Madagascar live show; a newly-themed penguin ride in the park's Africa Land; and a brand new walk-through experience that gets you close to the park's Humboldt penguins.
Wait, there's more: guests can even sleep in special DreamWorks Penguins of Madagascar themed bedrooms at the Chessington Safari Hotel.
Skipper, Kowalski, Rico and Private – the penguin protagonists from the new Dreamworks film – are set to take on their biggest challenge yet as the brand new Penguins of Madagascar Live! Operation Cheezy Dibbles is launched on the Africa stage. The show will feature exclusive, animatronic characters that sing, dance and talk, helping to bring the secret mission to life.
Meet and greet sessions with the penguins means your kids (and some of you guys, no doubt) can strike a pose alongside their favourite characters.
Early bird (see what they did there?) ticket prices start from £25 per person, with guests under 0.9m tall getting in for free.
For more information or to book tickets, visit: www.chessington.com