Fancy taking the kids for an Easter treat with a twist? You can expect all kinds of weirdness and strange sights at Ripley's Believe it or Not! says James Marsh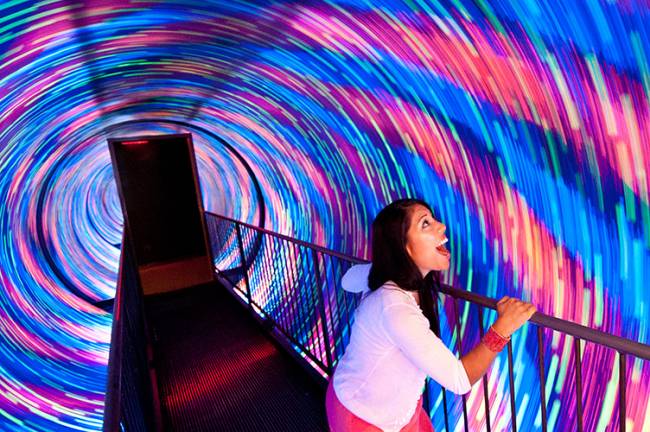 Set over five floors bang in the centre of London, Ripley's Believe it or Not! is plain weird. And that's meant as compliment. The collection of strange objects feels like a physical manifestation of a late night spent idling on the internet.
Want to see animals that were born with two heads? Come on in.
What about portraits of pop stars made out of hundreds of stamps? Of course! And not just stamps. Maybe you prefer ones made from sweets, guitar picks or, I don't know, dung?
Ever seen a hairball the size of football? A four-foot long whale's penile bone? Shrunken human heads from the Amazon? No?! Well, this attraction has them all and more.
So, in other words, it's the ideal place to take my 13-year-old son. We spent the best part of two hours wide-eyed at the huge range of, well… stuff.
There's no museum in the world that would have this collection under one roof because there is no real tangible theme – apart from the fact that everything here is weird. That's why its founder, Robert L Ripley, originally called his displays Odditoriums.
There is something of a freak show about the place, but there are also educational exhibits such as the space section with a lunar meteorite you can touch. Equally fascinating is the work by British artist Willard Wigan who makes detailed sculptures so small they fit in the eye of a needle. You can only actually see them through the specially set up microscopes.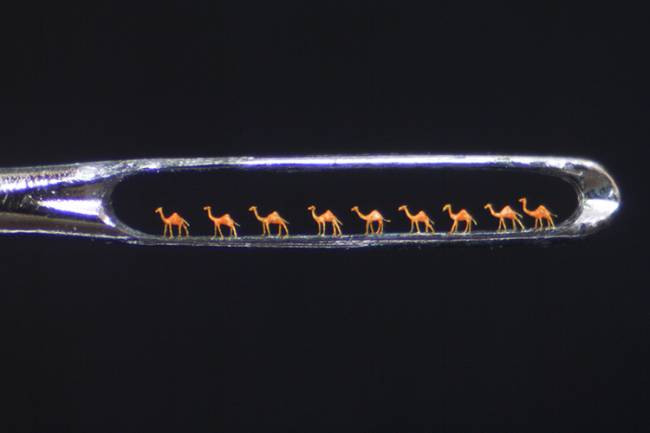 The animatronic Tyrannosaurus rex you see as soon as you come in is fun, though not as big or as educational as the Natural History Museum's. But our favourite sections were the Mirror Maze and the Black Hole. The Mirror Maze is exactly what it sounds like – the reflections mean you just don't know which way to turn. We liked it so much we did it three times. The Black Hole is also huge fun. It uses an optical illusion to make you think a walkway you are on is rotating sideways – and you hang on for dear life. It's not until you get out and look back that you can see it's just an illusion.
If my six and nine year old had come along, too, there are a couple of displays we would have avoided – such as the Dungeon section with its gruesome instruments of medieval torture. Fortunately, these areas are clearly marked, with alternative routes to avoid anything that might cause nightmares later.
There are Ripley's all over the world but the London one is the largest and right next to Piccadilly Circus, so very easy to get to when you are in the capital. It's not cheap (see prices and booking information below) but you can get a 15% discount by booking at least a day in advance and it's also worth keeping an eye out for two for one offers, too.
After we left, we laughed and laughed about the craziness of what we had just seen. How so much of it is plain bonkers. And clearly for us, bonkers is perfect – believe it or not!
Location: Ripley's Believe it or Not!, The London Pavilion, 1 Piccadilly Circus, London W1 0DA
Nearest underground station: Piccadilly Circus
Opening hours: 10am to midnight (last admission 10.30pm), seven days a week
Prices: Adult (16 years +) £28; Child (4-15 years) £21; entry after 5pm £16.99 (if booked online)
15% off both adult and child tickets if booked one or more days in advance. Book here or call 020 3238 0022
Top tip: Ripley's Believe it or Not! is just a few steps away from Soho's Chinatown. If your children like Chinese food, you can make it a double treat!