SEA LIFE London Aquarium's redesigned and refurbished penguin enclosure is one cool move, says father-of-three, James Marsh…
Who doesn't love a penguin? The waddling walk, the sleek black and white suit-like plumage, and the way they transform into underwater acrobats as soon as they dive beneath the sea surface.
With the refurbished and larger penguin enclosure at SEA LIFE London Aquarium, children can see all of this and more as 10 Gentoo penguins strut their stuff.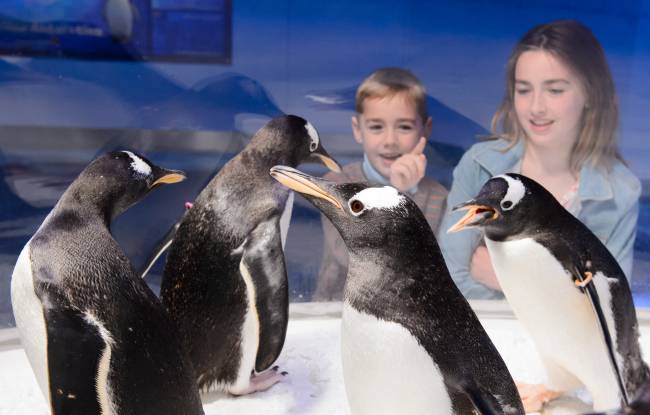 Called Penguin Point, the enlarged exhibit space has two pools, a waterfall, underwater jets, rocks and landing areas so that the small colony of penguins can do what they do best, while we look on from behind thick glass.
Gentoos are the third largest of the penguin species, after the Emperor and King penguins. They come from the Antarctic regions, though the Gentoos here have all been bred in the UK. So, inside Penguin Point, temperature, lighting and humidity are carefully controlled to replicate the frozen south.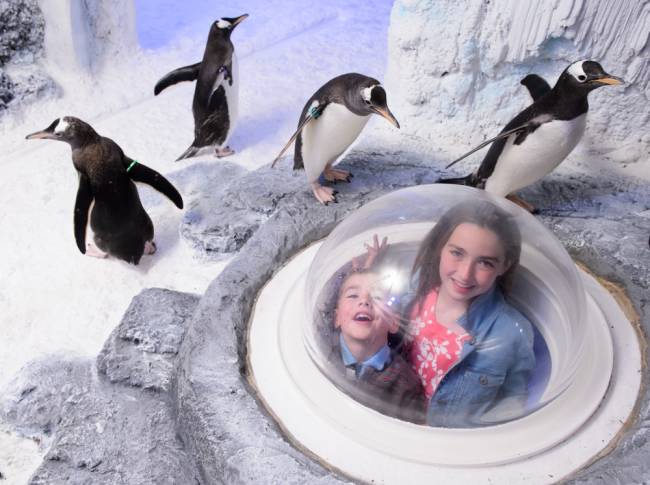 The best times to see them are probably morning or early afternoon when they tend to be diving in and out of the water, chasing each other around and having fun on a fresh layer of ice chips. You may even get to see them feeding on sprats scattered into their space. Plus, keepers are on hand to answer questions from inquisitive little minds.
My younger children (five and eight) loved watching the penguins, while the 12 year old had soon seen enough and wanted to move on. But not before they all managed to get a quick cuddle with a penguin mascot!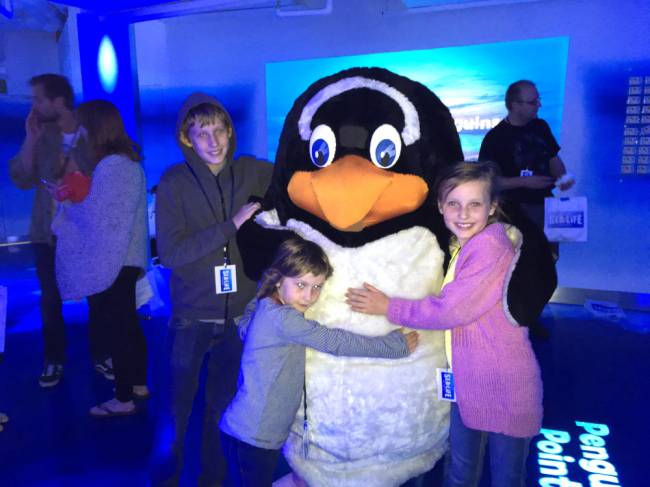 Nearby to Penguin Point, the theme of cold climates continues with Frozen Planet: Face to Face. This exhibit, that doesn't feature any live animals, uses augmented reality to give you the impression of being in the Arctic, complete with wandering polar bears and breaching orcas.
It draws on the BBC's incredible Frozen Planet series to give you a brief background on the challenges faced by wildlife living in the region. But it is very brief and my children were keen to leave this area and move onto the rest of the aquarium.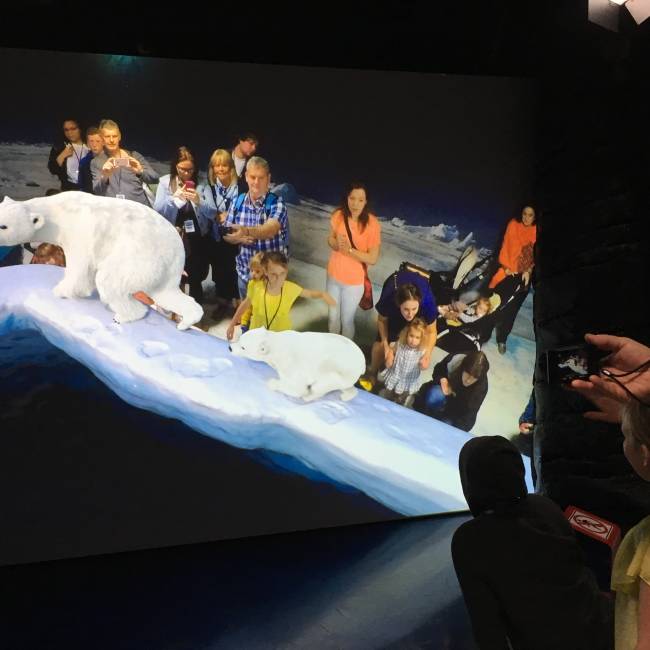 Maybe this isn't surprising, given the 600 other species on display, including sharks, octopuses and turtles. There are domes children can duck into, to give the impression of being underwater, as well as special rock pools where children can touch starfish and other sea life.
The new Penguin Point is a great addition to SEA LIFE Aquarium, Frozen Planet: Face to Face less so. But with all the other marine life to see, children won't be disappointed. Expect to spend a good 90mins to two hours there, exploring all there is to offer. So, you may want to include snacks and drinks to keep your charges going.
It isn't the cheapest day out (from £24.50 per adult, £18.10 per child) but it is a rewarding experience, and children can learn a lot while they are there.
And the penguins? Well, they're just splashing.
Save up to 20% by booking book online in advance visitsealife.com
James Marsh is managing director of specialist children's communication agency B3 Creative