Shrek's Adventure! London has some good moments, says father-of-three James Marsh, but it could do better…
Shrek's Adventure! London is billed as immersive storytelling attraction that takes you into the world of Shrek and Donkey. And sometimes it succeeds in transporting you into that world. Other times, though, you just feel like part of a production process, as you are shunted from one room to the next.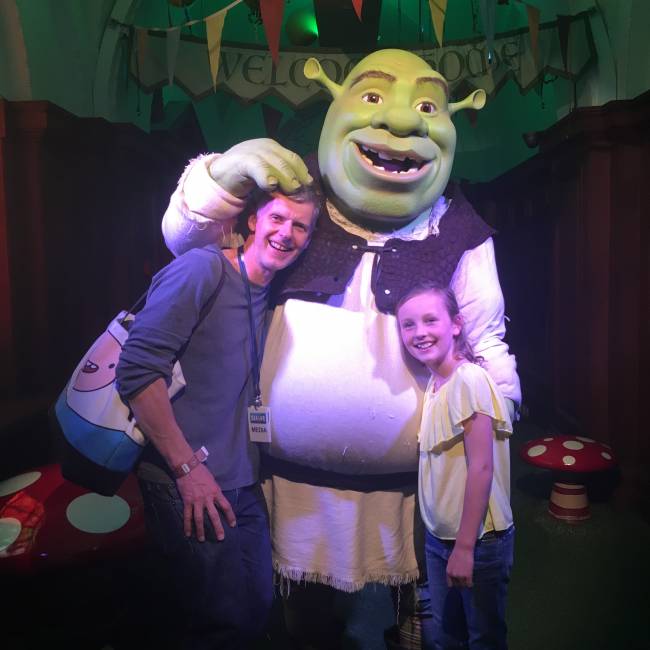 The suggested age is six to 12 – my five-year-old found some parts scary, my 12-year-old got bored in many places, but my eight-year-old loved it. The whole experience lasts about one hour and 15 minutes, although that does depend on queues on the day.
The "show" starts with you being welcomed to the Kingdom of Far Far Away by a series of actors. The actors' job is to draw you into an adventure – an adventure you're told that can only be solved by Shrek. This takes the form of a series of rooms and tasks, some of which work better than others.
The most memorable sections are a 3D flying bus ride over London that goes onto Shrek's home of Far Far Away; and a bamboozling maze of mirrors. These two sections really are great. Other sections are distinctly lacklustre and rely on an actor's gusto to work with a prepared script.
The script has plenty of jokes – along with some innuendoes thrown in to keep the adults amused – but it does feel like a device to get the public from section to section.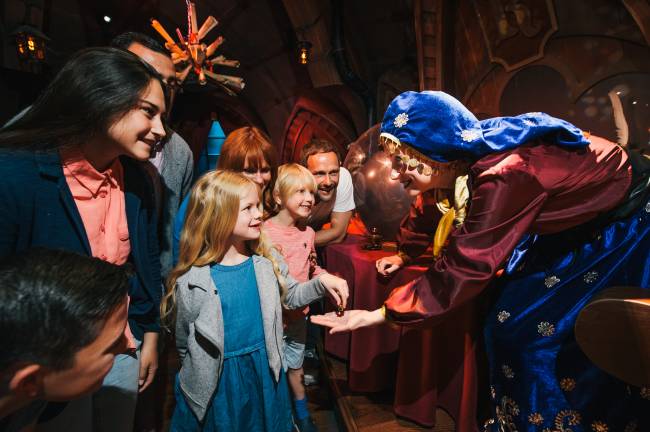 Along the way, we get to meet Princess Fiona, Cinderella, Puss in Boots and other favourite characters from the films. And, of course – spoiler alert! – Shrek comes to save us in the end.
No photography is allowed during the experience, though you do have a chance to have your picture taken on your phone with the life-size green ogre at the end of the show. And you might hope that would be your fairytale ending. But you would be wrong.
Instead, as you prepare to exit (through the over-priced gift shop, of course), you are forcibly encouraged to spend another £30 on a book that has a few photos of you making your way through the show. Pretty steep when you've already forked out £27 per adult and £18.90 per child on tickets.
The sales pitch is cack-handed and brazen – and really taints the parts of the show you did enjoy. A disappointing end to an uneven experience.
Save up to 30% by booking book online in advance at ShreksAdventure.com
James Marsh is managing director of specialist children's communication agency B3 Creative