With the Easter holidays coming up, we check out some of the coolest museums across the UK…
Once upon a time, museums were considered – dare we say it? – a bit boring and stuffy. But not any more, and especially not this lot that we've found for you – these museums are fun, interactive and even exciting…
Natural History Museum, London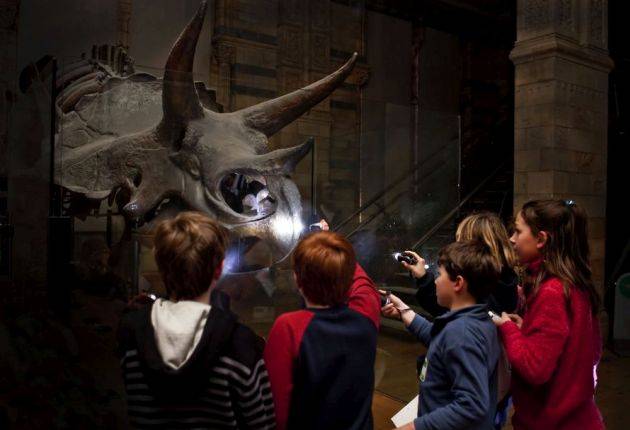 Built in 1873, the Natural History Museum is not only home to over 80 million exhibits, but is also a world-famous centre of research and conservation. You could quite literally spend a lifetime lost to wonder in here. But if you haven't got that long, check out Dino Snores, a monthly sleepover that lets kids stalk the halls long after the staff and visitors have left. Activities include a torch-lit tour through the Dinosaur Gallery, a live creature show featuring all things bitey and stingy, creative workshops (make your own dinosaur T-shirt!) and more, all before bedding down in the shadow of the Diplodocus skeleton at midnight
Admission free (but there is a charge for some temporary exhibitions). Open daily 10am-5.50pm; last Friday of the month open until 10.30pm (excluding December – go online to check times). nhm.ac.uk
Dino Snores (ages 7-11): £52 per person (£47 for members). Each group must have a minimum of five children, accompanied by one adult. Luckily for your wallet, that's changing next year, so the minimum can be just one adult and one child. nhm.ac.uk/visit-us/whats-on/dino-snores
Museum of Science & Industry, Manchester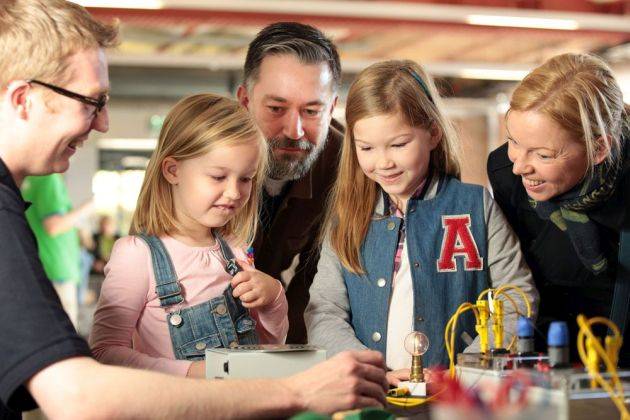 Housed in a former historic railway station, this museum's focus is on transport (including planes, trains and automobiles) and power (including water, electricity, gas and steam engines). But, you really won't want to miss the action-packed 11-day Manchester Science Festival. Supported by Siemens and running over the half-term holidays (23 Oct – 2 Nov) the festival kicks off here, but is held in 30 venues across Greater Manchester. Featuring Lego robots, impressive firework displays (and the science behind them), 3D printing exhibitions and workshops, driving cars with the power of your mind, Sci-Fi shows, the latest developments in HD TV wizardry and more, minds both young and old will be blown!
Admission free*. Open daily 10am-5pm. *Most of the events are free, but check online, as one or two make a nominal charge. manchestersciencefestival.com / mosi.org.uk
Coventry Transport Museum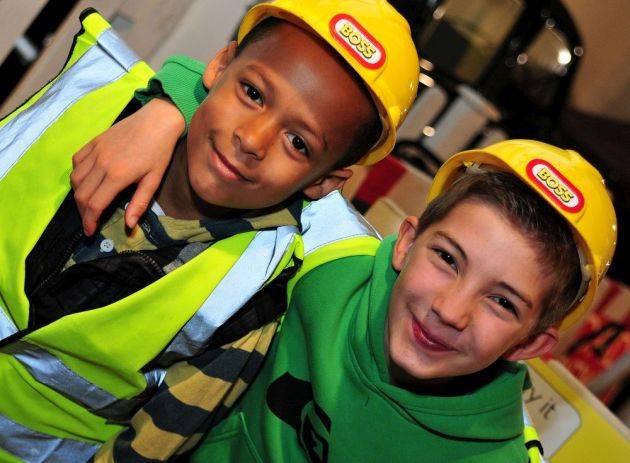 So many transport museums, so little time. There's the London Transport Museum (showcasing historic public transport) and the purpose-built Riverside Museum in Glasgow (home to a fine variety of vehicles), but we've got a particular soft spot for Coventry Transport Museum. Not only does it house the largest transport collection in the world, but Coventry is where Britain's motor industry was born. Jaguar, Rover, Triumph and more – they all came from here. The museum is currently enjoying a whopping £8.5m redevelopment, so some bits are closed to the public. This sadly includes the awesome World Land Speed Record Simulator (but hold tight, as an even cooler version is coming early in the new year).
Admission free. Open daily 10am-5pm. transport-museum.com
Beamish, The Living Museum of the North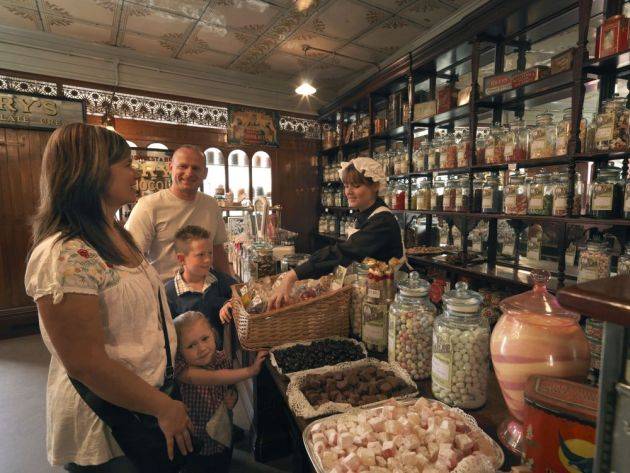 Billed as the biggest and best open-air museum in the country, Beamish is a living museum that replicates every day life as it was lived in the North East of England – from the Industrial Revolution and up to the 1950s. You won't find imitation replicas at Beamish – all of the buildings have been brought, brick by backbreaking brick, from around the region and rebuilt to give visitors a real sense of history. Replete with trams, trains and horse-drawn buses, exhibits include a working farm, a mine, a school and a reconstructed 19th-century street – all brought to life by period-costumed actors playing to the happy crowds. Set in 300-acres of County Durham countryside, there's even a coal-fired fish and chip shop. Scrummy!
Adults £18, Children £10. Open 10am-5pm (Tues-Thurs in summer); 10am-4pm (Sat-Sun in winter). beamish.org.uk
Glasgow Science Centre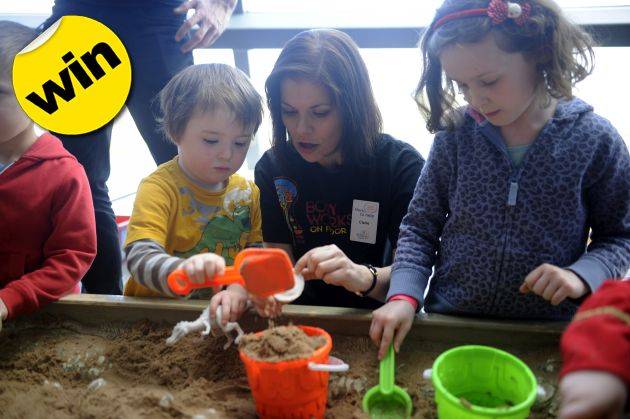 The only problem with this museum is where to start – there's so much packed under its cosmic-looking dome! But to put it in a nutshell, there are two acres of interactive exhibits, a planetarium, an IMAX centre and the world's tallest revolving tower. See, we told you! And during half term there's even more to discover. First up is the Fantastic Force! show, where you can investigate Newton's three laws of motion using balloons, rockets and… a bed of nails. For those who prefer something a bit grittier (don Taggart voice), "There's been a murder!" Not really, but a crime has been committed at GSC and you get to use forensic techniques like fingerprint and fibre analysis to solve the crime. Little scientists, meanwhile, can uncover how animals use camouflage to hide in the wild, and then make their own camouflage mask.
Adults £10.50, Children £8.50 (under-3s go free). Planetarium Add On ticket: £2.50. IMAX Documentary Add On ticket: £2.50. Glasgow Tower Add On ticket: £4.95. Science Passport (12 months free entry to Science Mall): Adults £24; Children £18. Open 10am-5pm (Mon-Sun in summer); 10am-3pm (Wed-Fri in winter) and 10am-5pm (Sat-Sun in winter). glasgowsciencecentre.org
Great North Museum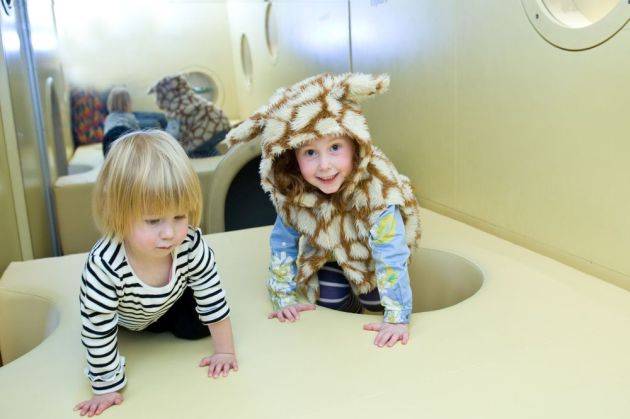 'The world under one roof' says the website, and it's not far wrong. The entrance hall will have necks craning and mouths gawping as it's stuffed to the rafters with all sorts of animals and birds, even fish in aquariums. Elsewhere, there's a life-size T-Rex replica skeleton, a large-scale interactive model of Hadrian's Wall, and tons of spectacular stuff from Ancient Greece and Egypt. They've even packed in a planetarium. Not only that, but there's plenty of touch-screen tech throughout to keep busy hands, well, busy. For the half-term holidays, Ice Age characters, including Diego, Sid and Scrat, will be on hand to meet and greet the visitors.
Admission free. Open 10am-5pm (Mon-Fri); 10am-4pm (Sat); 11am-4pm (Sun). twmuseums.org.uk/great-north-museum
Need some suggestions for a great day out in the great outdoors?