When I asked my wife what she would like to do on her 50th birthday, she said, without hesitation: "I want to zoom down the Thames as fast as I can!"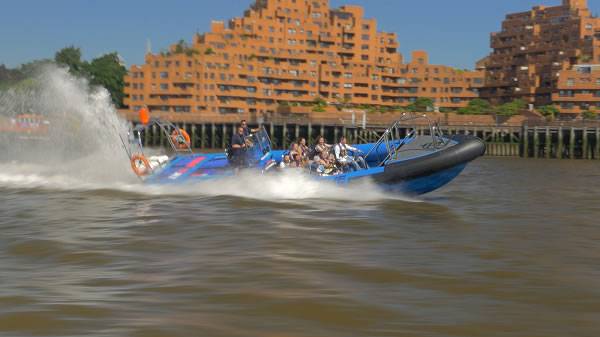 So I jumped on the computer and researched. There are a few companies that provide this kind of thing but I found the website for ThamesJet was really informative and explained everything we needed to know on their Safety & FAQs page. Just to note, regarding children there is a minimum height of 1.35 metres (4 ft. 5in.), this is purely for safety reasons. With older children we're often stumped as to where to go for treats and experiences, this ticked all the boxes.
We had booked for two families of four and we made our way down to Westminster Pier in plenty of time. We had booked the ThamesRush experience and we were not disappointed!
Before boarding the boat they talked us through the safety aspects and showed us how to put on our lifejackets. There were big lockers that we could place our valuables in. The staff were very pleasant and informative. They even provided waterproof jackets, which was a good move considering some of the twists and turns the boat performed!
There is something magical about being on the water, especially the Thames, you end up seeing so many different buildings and sights that you wouldn't notice on land. Another feature of the trip was the music and soundtrack provided, it really added to the magic. Theme music blaring out from James Bond and Mission Impossible with a voiceover telling us that we were in pursuit of hostiles – it was like being in a film.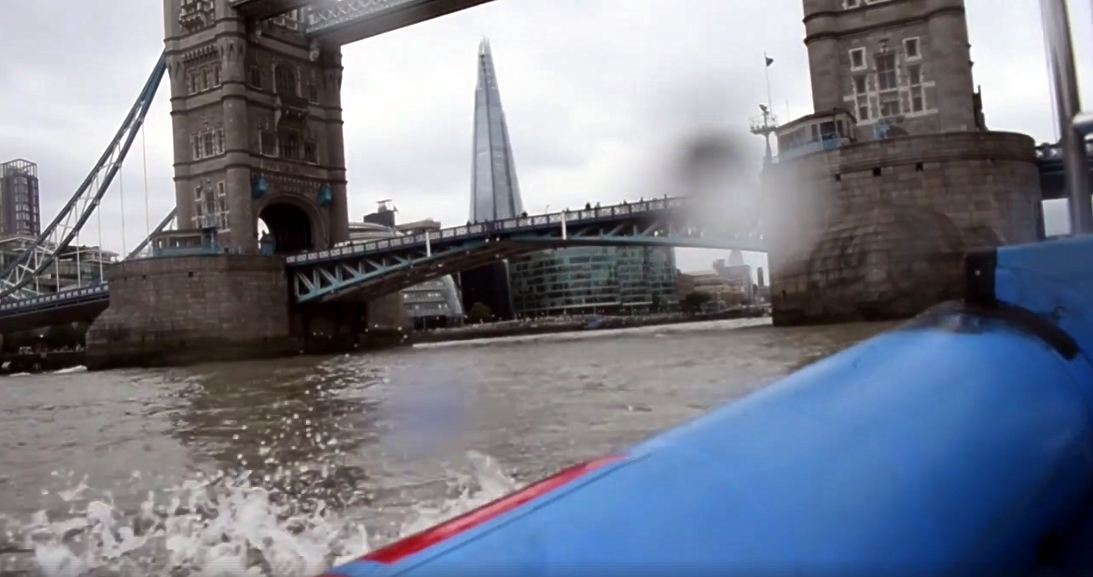 After going under Tower Bridge they opened up the throttle, that's when it all started, I think the chap said the maximum speed would build to 35 knots (that's 40mph to landlubbers). But never once did we feel it was unsafe, we were darting left and right and then breaking… that's when those large jackets came into their own.
The whole trip, lasting 50 minutes, went from Westminster to Canary Wharf and back again. From the Houses of Parliament through to HMS Belfast, The London Eye and all the iconic buildings of the London skyline, it was great fun.
I have to say that after putting the photos up on our FaceBook page, so many people have asked us about the experience and we're very happy to recommend it.
So we left Westminster (with one very happy wife in tow). If you are thinking where can you take the children (and/or wife) during the summer holidays – this is one for all the family
Book it up and be your own Action Man.
The ThamesJet Thames Rush experience costs £39 for adults and £29 for children (16 and under). A family ticket (two adults and two children) costs £122.
For bookings, go ThamesJet