A website where all the reviews are done by kids, to help families make more informed choices? Sounds like a cracking idea to us. Check out these Top 10 London Christmas Picks, exclusively chosen for Dad.info, and brought to you by the team at
If you're a parent and live in London, then a trip to see The Snowman is as much a tradition as wearing a paper hat and ignoring your sprouts. Now in its 18th year, this beautiful stage adaptation of the Raymond Briggs classic, combines music, dance, storytelling, amazing sets and, of course, a little boy flying with a snowman. He won't be the only one melting at the end of this heart-warming family treat. Don't miss it!
Kids will love: The dancing snowmen and booing Jack Frost.
Adults will love: That song!
The Snowman is running at The Peacock Theatre until 3rd January 2015
8. Hyde Park Winter Wonderland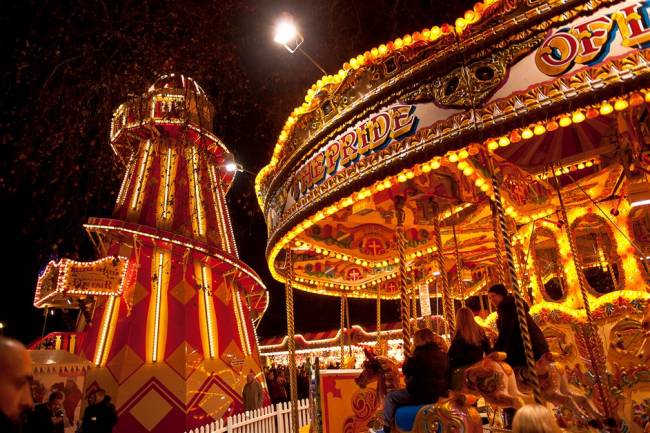 With over 100 rides, live music and attractions, plus Christmas markets, themed bars, cafés, restaurants and street food – it's a cliché, but Winter Wonderland really does have something for everyone.
Highlights include Zippos Circus, Santa Land, the huge ice rink and the Magical Ice Kingdom. It's noisy, busy, and brash in places, but it's also great fun for kids of all ages.
Kids will love: Spending the day there with the huge variety of activities on offer.
Adults will love: Taking older kids and letting them roam, while you hide in a bar.
Hyde Park Winter Wonderland is on now, until 3rd January 2016
9. Go Ape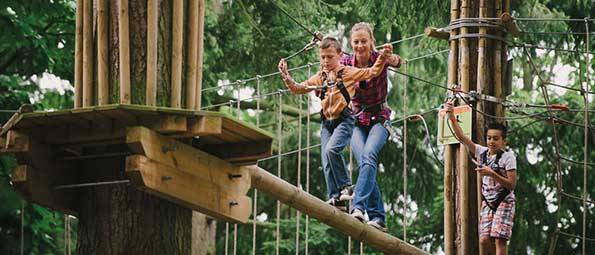 OK, so it's not particularly festive, but anyone who has ever been to a Go Ape park will be very excited to know there's a new venue for the high-wire tree tops adventure down in Battersea Park over the Christmas break.
There will be zip-wires, walkways and wobbly bridges. What's more, you can really make it a family affair, as they cater for kids as young as six, while youngsters of 12 and over can do the adult courses. Watch our KidRater review to get the full report.
Kids will love: Overcoming their first-minute jitters and growing in confidence.
Adults will love: Not having to drive miles to get there and back.
Go Ape is now open in Battersea Park
10. Dear Father Christmas
An interactive adventure for young children, set in Santa's post room, starring Ella The Elf who is trying to track down a whole sackful of missing letters. Not only that but Father Christmas' presents are all muddled up and, worst of all, his best friend, the North Polar Bear, has gone missing!
Kids will love: The stories and songs, and of course seeing Santa.
Adults will love: Having a break and letting someone else do the entertaining!
Dear Father Christmas is running at the Soho Theatre from 22nd December 2015 until 2nd January 2016
For more great Christmas ideas, visit kidrated.com, and why not get your own little stars to make a KidRated video review next time you're out? If it's published online, your kids could be in with a chance of winning one of many monthly prizes.